In Memoriam of Past Members of Local 16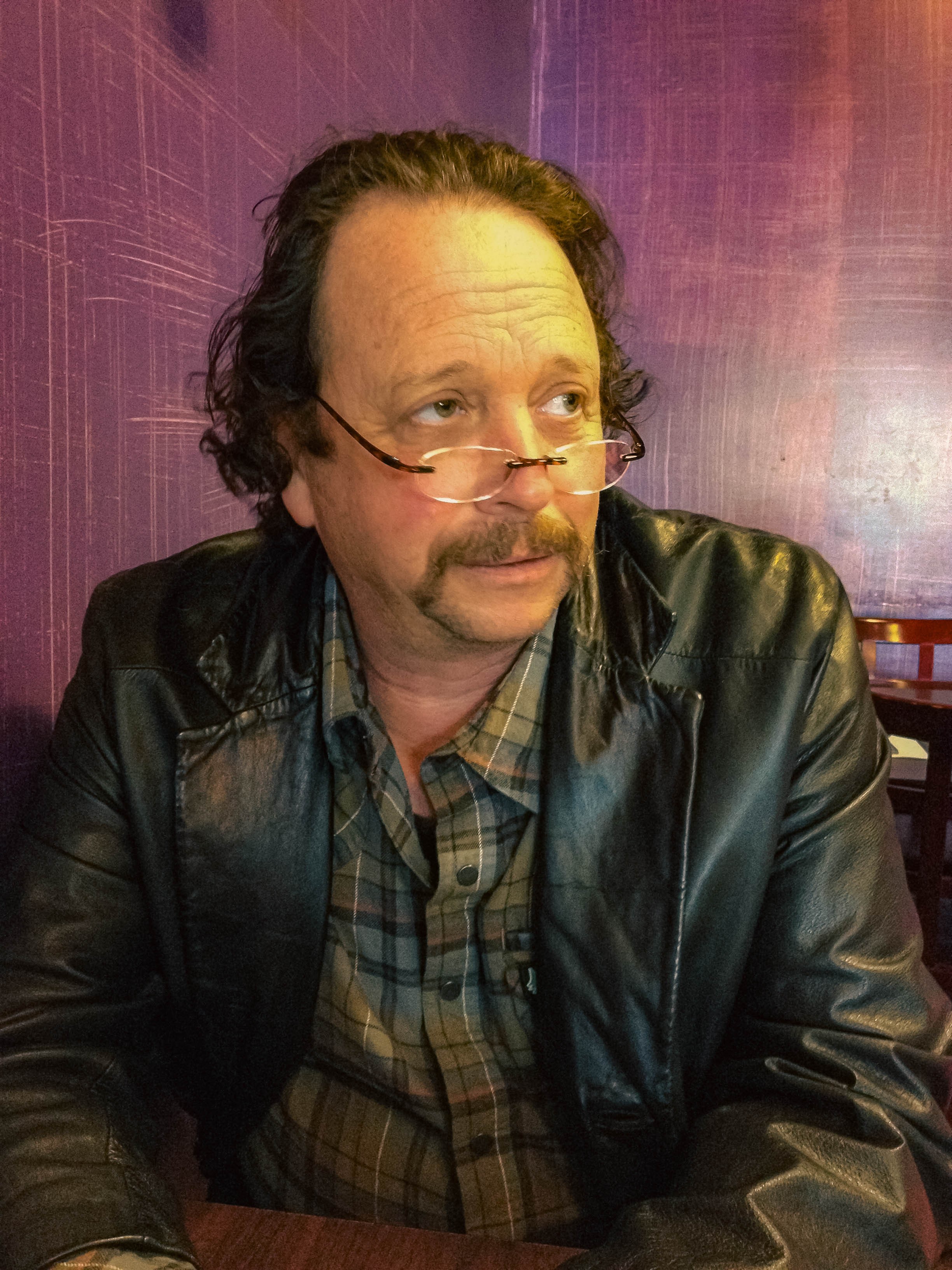 Randall White
June 17, 1953 - June 13, 2023
Randall was a union rep for NABET 51 in SF in the late 1980s. When NABET merged with IATSE, he became a union rep for International IATSE. Afterwards, he became a proud member of Local 16, working for more than 25 years. He'll be missed by his family and the multitude of people who have communed with him over the years.
---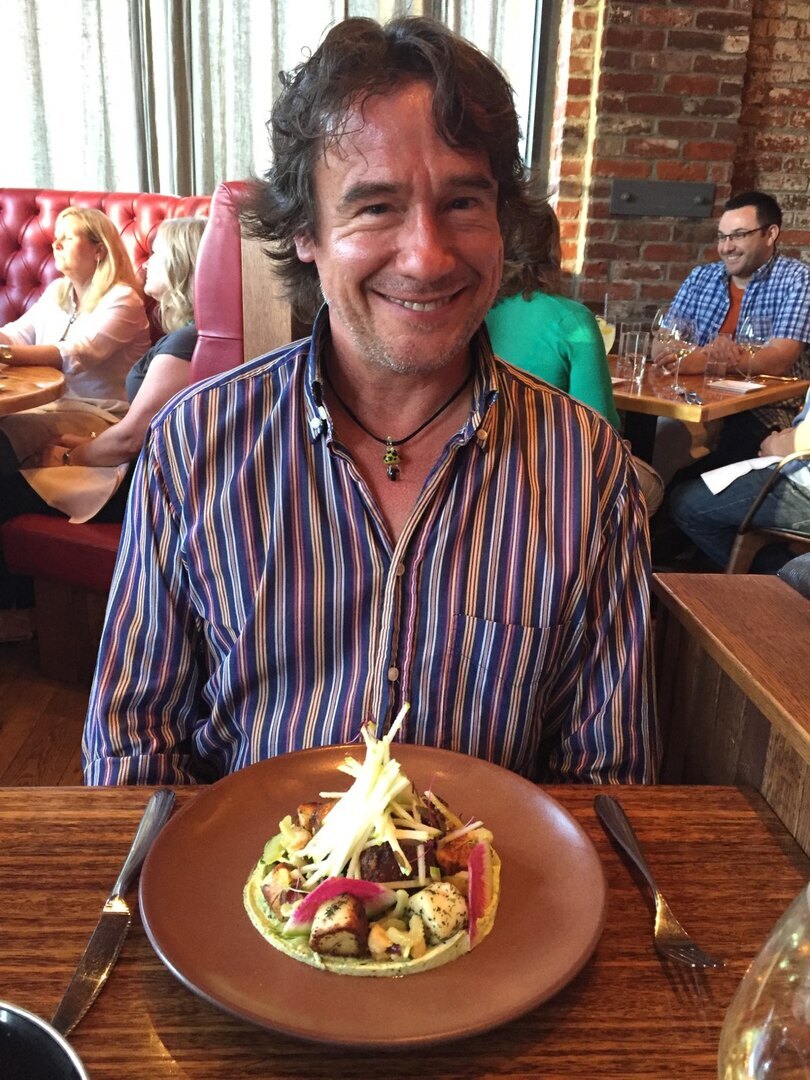 David Jayne
February 2, 1963 - May 24, 2023
David Jayne passed away May 24, 2023, in San Francisco. He had been with Local 16 since 1996. He was a long-time Audio-Visual technician as well as a talented musician.
---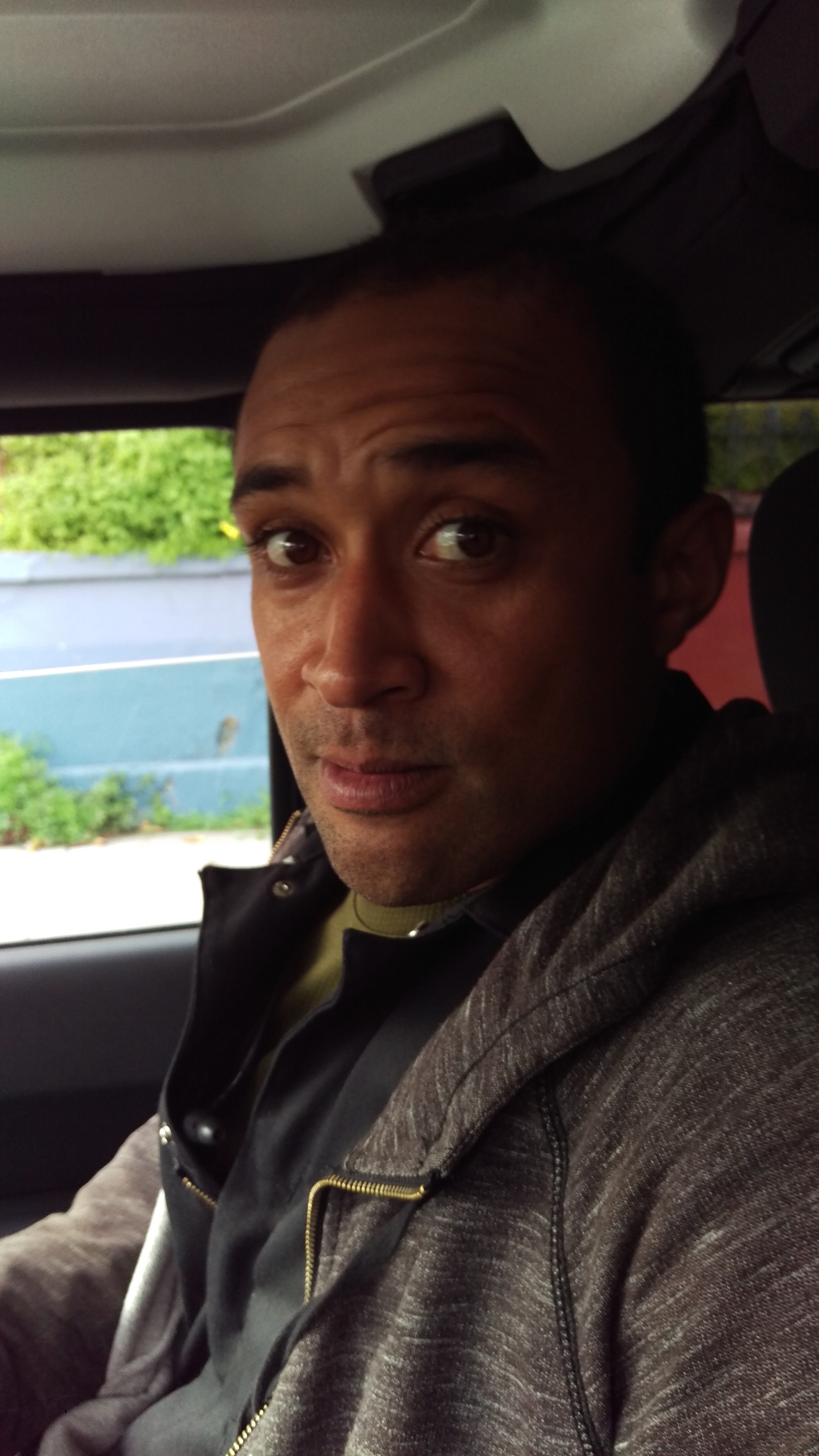 September 13, 1982- March 1, 2023
Joshua Cortez passed away on March 1, 2023 at the age of 40. A San Francisco native, Josh honed his craft initially at Somarts Gallery in the City before working with Local 16 for 17 years as a classically trained stagehand that specialized in rigging, stage carpentry, electrics, props, and film work. He will be remembered by all who knew him for his strength of character, love of family, humor, and kindness; his passing is felt by us all and he will be missed by all those lucky enough to have known him.
---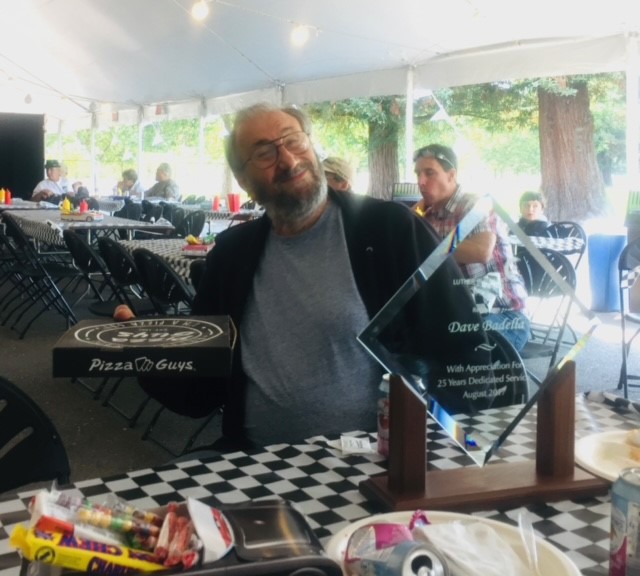 David Badella
July 14, 1952- December 20, 2022
It is with great sorrow and sadness to inform you of the passing of the Santa Rosa Symphony's beloved stage manager, David Badella. Dave was so devoted to our orchestra musicians, crew and staff, keeping us all safe and sound, and he took the utmost care for all of the Symphony's productions for many years. In addition, he was a 30-year employee of Luther Burbanks Center. He was a true friend and he shall be greatly missed.
---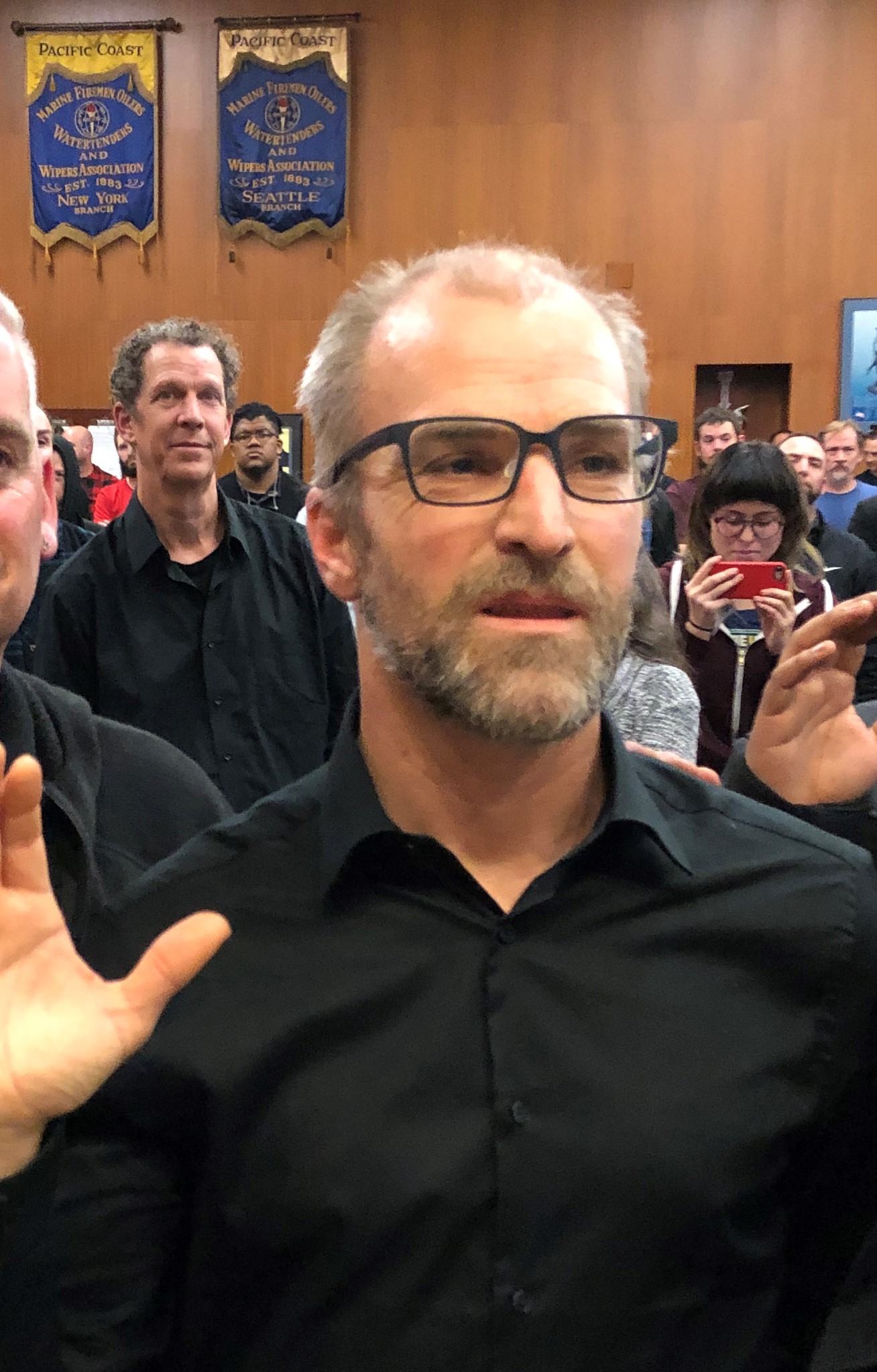 Theodore "Ted" Doke
August 22, 1975 - November 15, 2022
Ted Doke passed away on November 15, 2022. He had been working with Local 16 since 2010. He was a skilled video technician. He will be missed.
---
John Whittaker
August 26, 1985 – November 6, 2022
---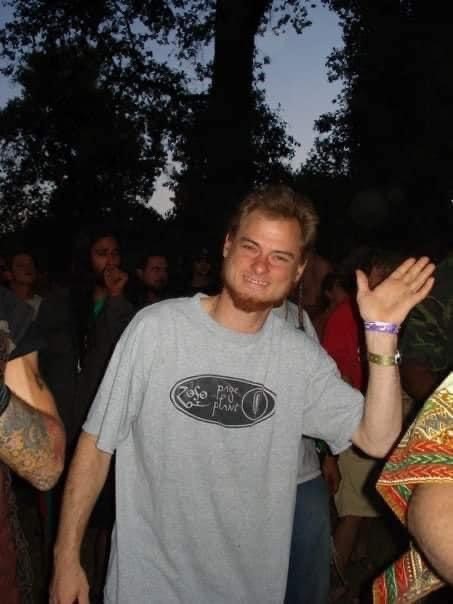 Michael Thonus
January 22, 1973 - June 7, 2022
Mike arrived in San Francisco in the 90's and quickly established himself as a top rigger in the Bay Area. He was the Head Rigger at the Bill Graham Civic Auditorium for many years. His skill, work ethic and infectious sense of humor will be missed by many.
---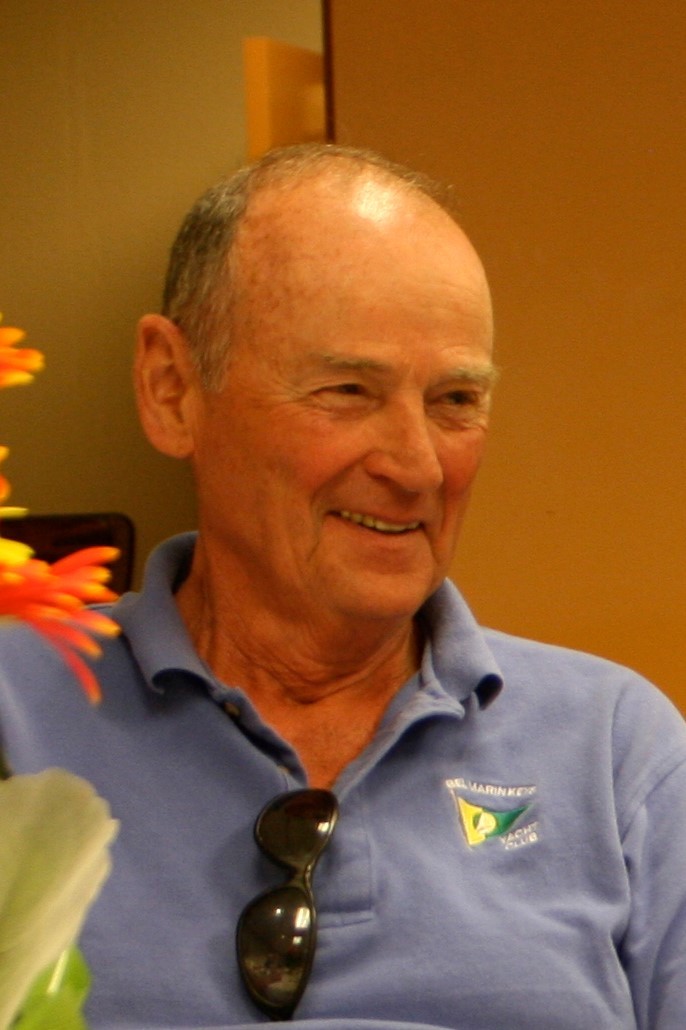 Richard "Dick" Tipping
May 3, 1941 - May 15, 2022
---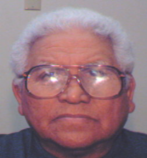 Richard Olague
February 7, 1930 - January 7, 2022
He worked in the Theatres and did craft service for many feature films.
He was a tireless advocate for Local 16 and often spoke eloquently at Union meetings on solidarity.
---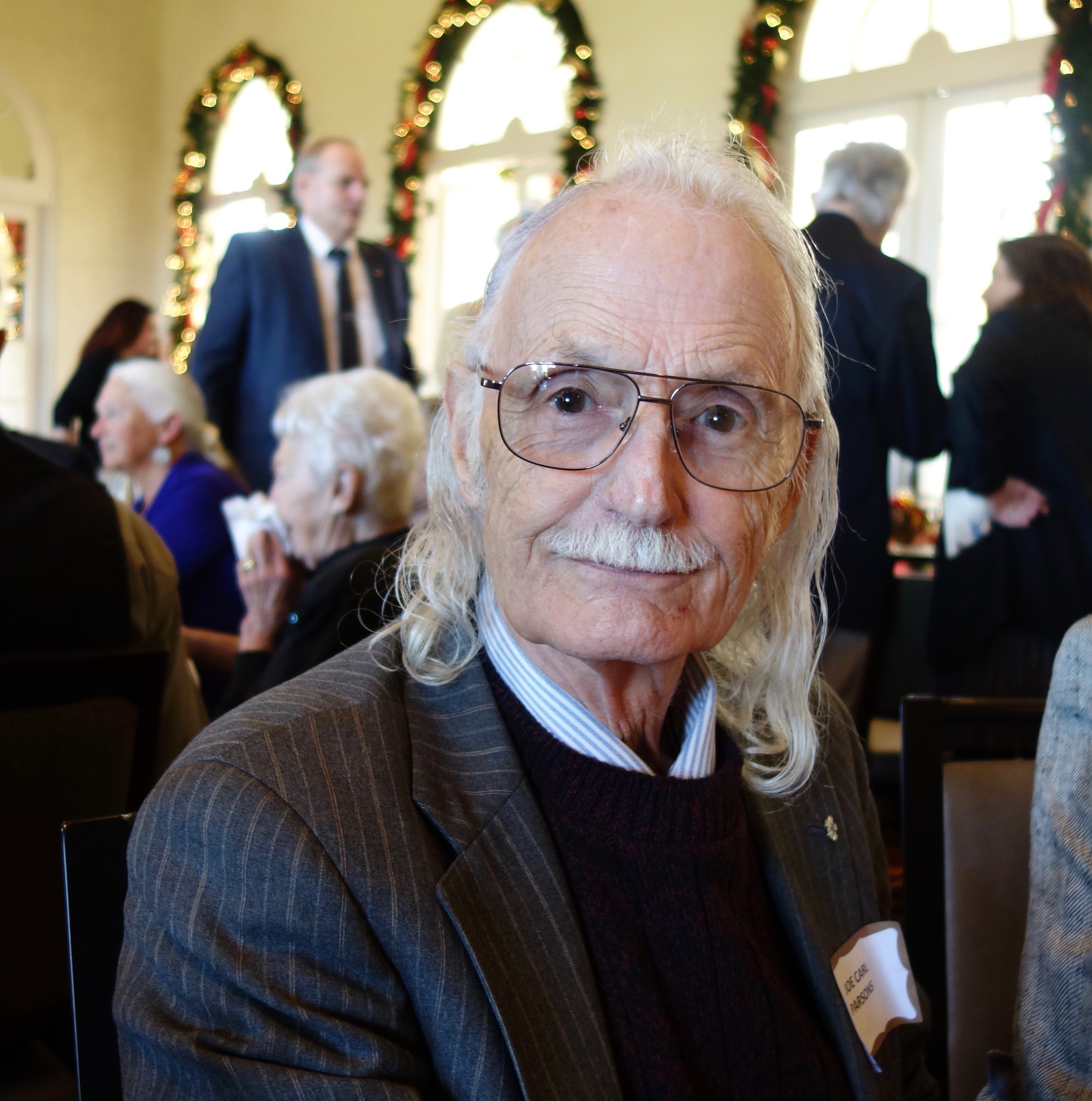 Joe Carl Parsons
January 5, 1943 - February 24, 2022
He started with Local 16 in 1974 as an apprentice with his longtime friend Steve Cardellini. Joe Carl work for several years between the SF Opera and SF Ballet before transferring over to motion pictures where he was a Best Boy on many productions. In recent years he was living in Arizona, but always enjoyed returning home to attend the retiree luncheon where he could catch up with old friends.
---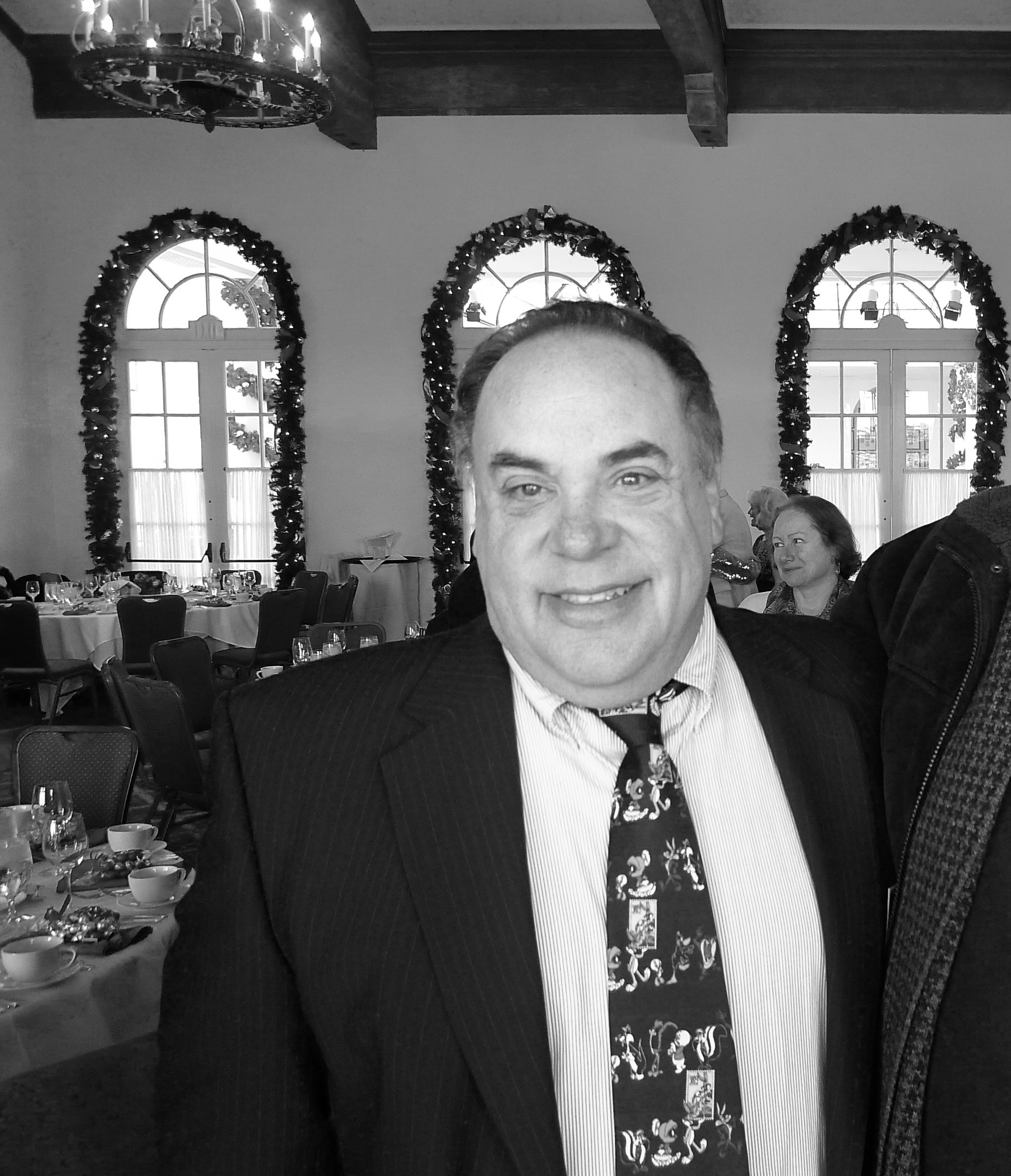 Keith Gabriel
May 8, 1950 - February 7, 2022
Keith was a longtime member of IATSE Local 16. He was primarily an electrician and worked for many years at the Warfield Theatre.
---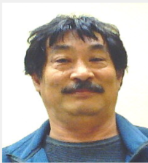 Katsuhiko Okada
January 4, 1946 - January 4, 2022
Katsu Okada, a longtime member of Local 16 since 1993 passed away on January 4th, 2022. He was an extraordinary craftsman whose talent and skill contributed to many Film, Opera, Ballet and Commercial sets in the Bay Area.
He enjoyed salmon fishing and would often share his "catch" with crew members. He will be deeply missed.
---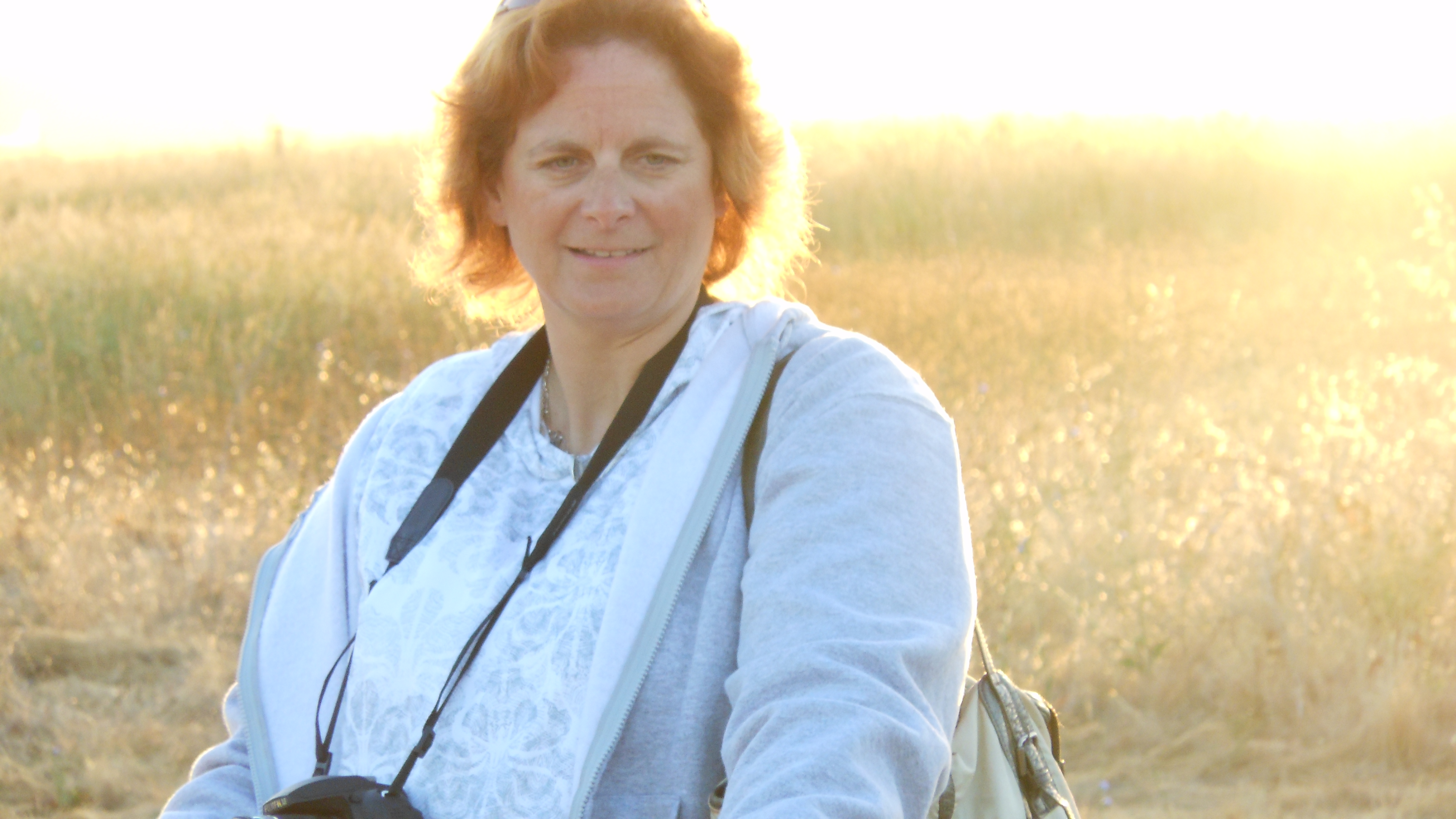 Kandi Blomquist - Mc Cann
March 12, 1966 - January 9, 2022
A member since 1992. Kandi excelled as a master electrician and lighting designer. Kandi was a mentor and advocate for women in the industry. She lit numerous events, specializing in lighting for charitable causes. She was active in Habitat For Humanity building homes as well as Walk For Life raising funds to fight cancer and support survivers. With her rescue dog Atlas she spent many hours at local food banks. Her tattoo "I chose love" says it all.
---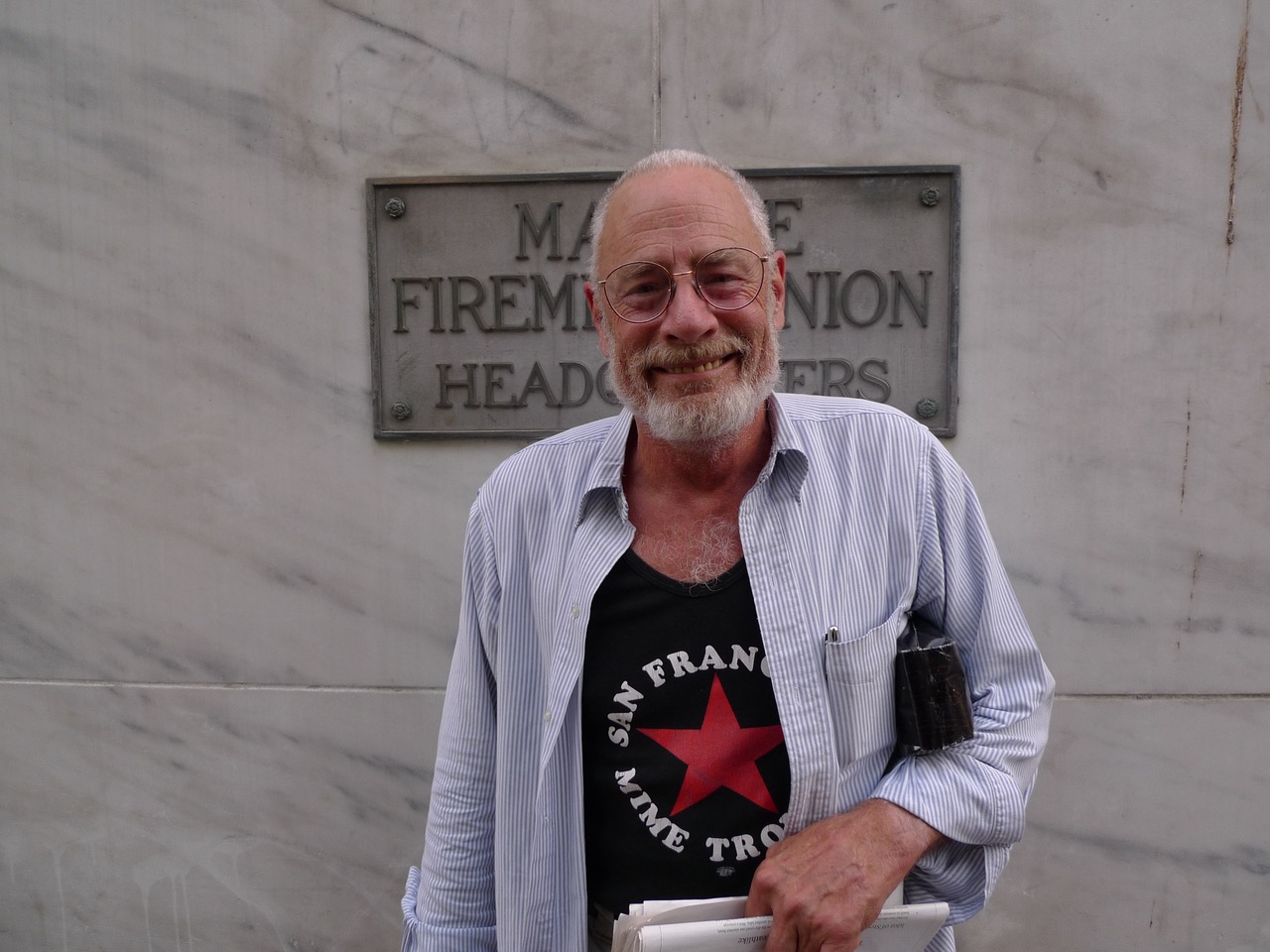 Maurice Beasley
August 1, 1944 - December 9, 2021
Brother Maurice Beasley passed away at home in Reno, Nevada on December 13 of heart and lung complications.
Maurice was a long time Journeyman of Local 16 and worked in many capacities including as the Master Carpenter at the Geary Theatre for the American Conservatory Theatre. He was a loyal and steadfast friend to those he loved and always responded when asked to help. He will be sorely missed by those who knew him well. Russet in peace my brother.
---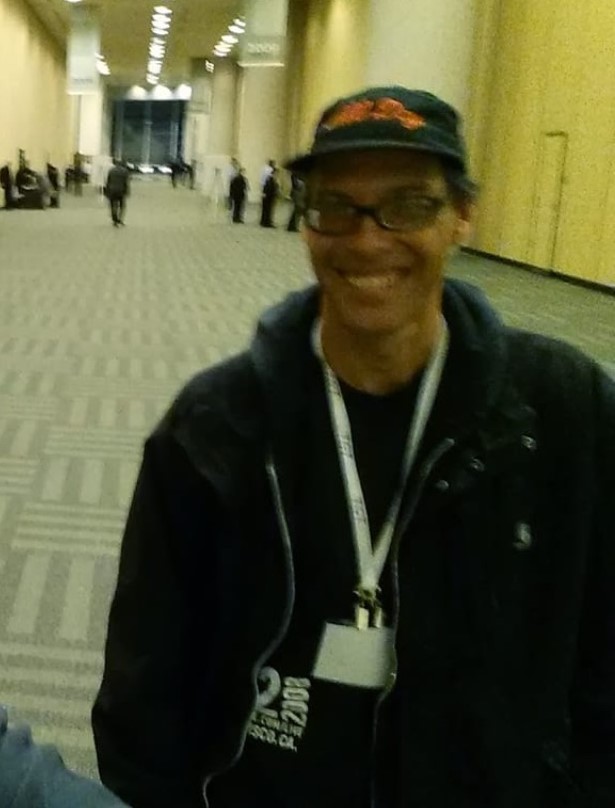 Steve Rammer
July 26, 1967 - October 24, 2021
Originally from Wisconsin Steve was with Local 16 since 2000. He worked in a various array of venues including Moscone, Concerts and the Theatres.
May he rest in peace.
---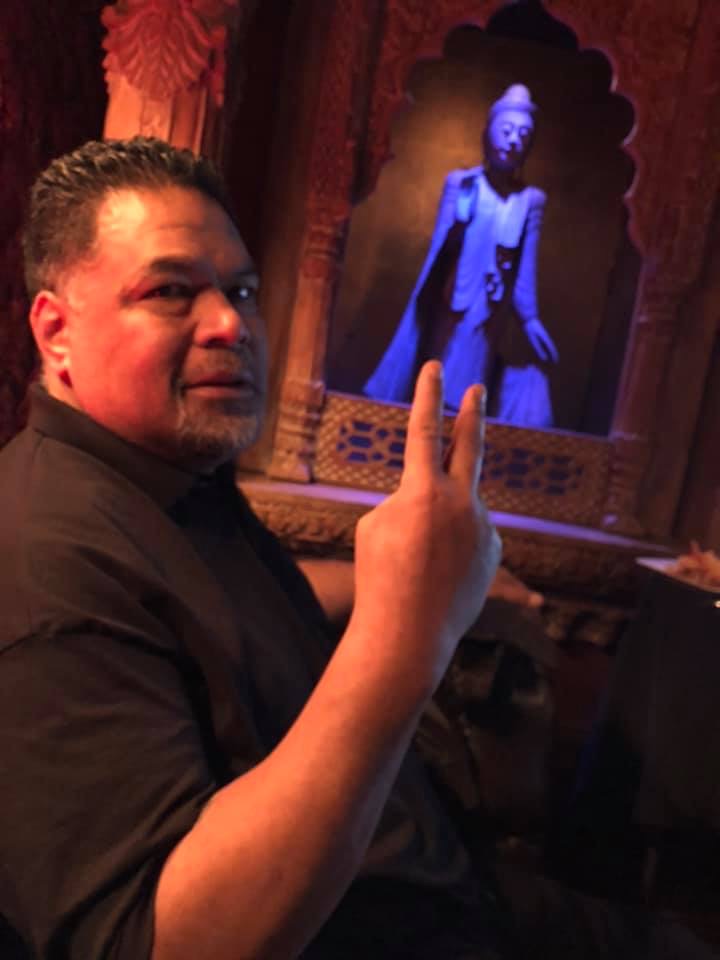 John Seau
November 14, 1969 - September 24, 2021
John was a True Brother in All Aspects of Life. Union, Family & Friendship. RIP Brother John!
---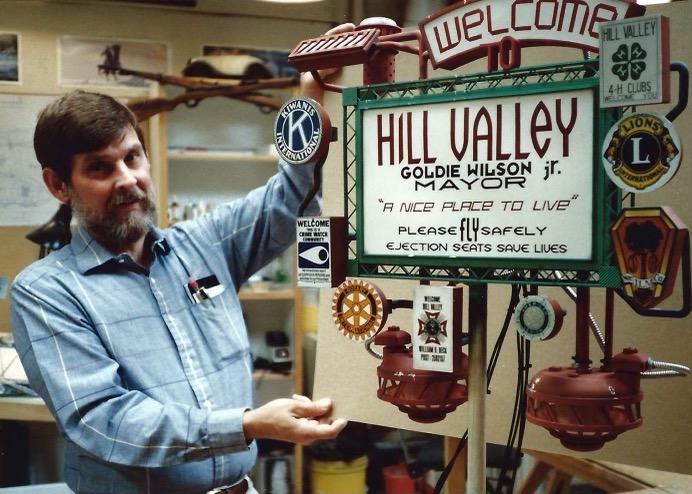 Bill Beck
August 25, 1937 - September 19, 2021
Bill was a terrific man, hands down. Bill drew the model drawing we used to build our FX model props on many of our ILM model projects. He was 83. Bill will be missed by all those who worked with him.
---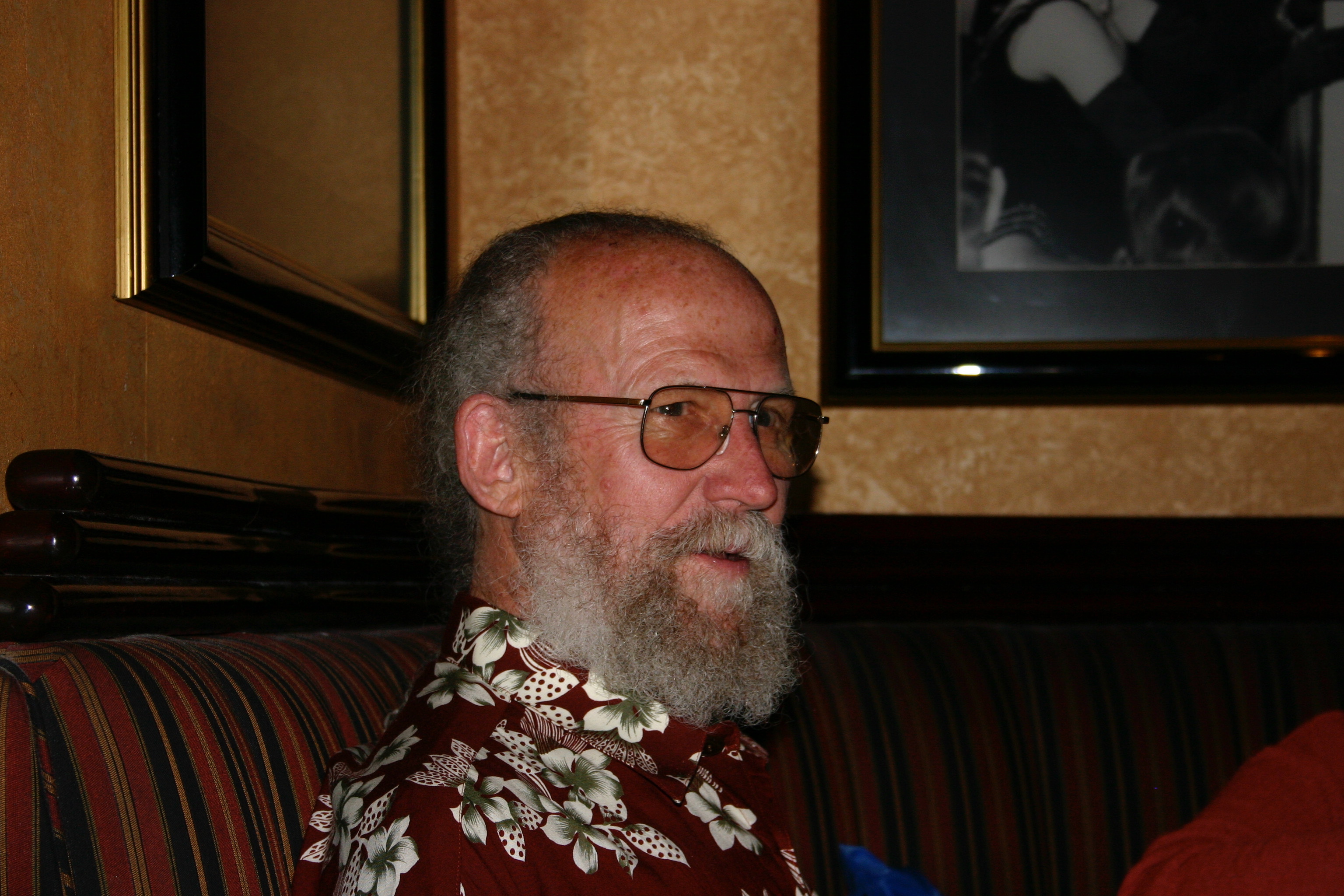 Doug Elliott
March 10, 1942 - September 10, 2021
Doug Elliott has been a members of Local 16 since 1970. He worked extensively on films, in the theatres but was most at home in the shops around the Bay Area, the last of which was Island Creative. He had a strong work ethic and will be missed by many.
---
John Maynier
April 3, 1952 - August 13, 2021
John Maynier was a long time member of IATSE Local 16. He was a skilled builder and stage carpenter. He served our country honorably in the Vietnam war. May he rest in eternal peace.
---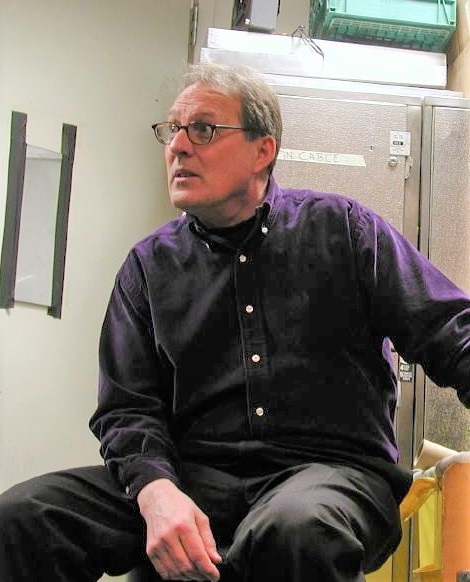 Peter Stolz
September 23, 1945 - August 7, 2021
Peter worked at Industrial Light and Magic beginning in 1979 primarily as a special effects and pyro technician and his film credits for the more than 30 films included Return of the Jedi, Raiders of the Lost Ark, Nash Bridges, and Milk. He worked extensively for he SF Opera, SF Ballet, and SF Symphony. He will be greatly missed by all who knew him.
---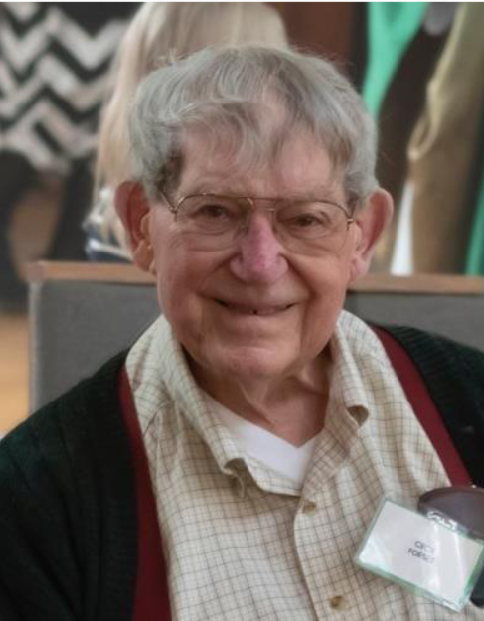 Cecil Forbes
March 22, 1927 - July 11, 2021
Cecil Forbes was born in 1927 and was longtime member of Local 16.
He worked extensively at the San Francisco Opera House as well as on several motion pictures.
He was a gracious gentleman and he lived his 94 years well. May he Rest in Peace.
---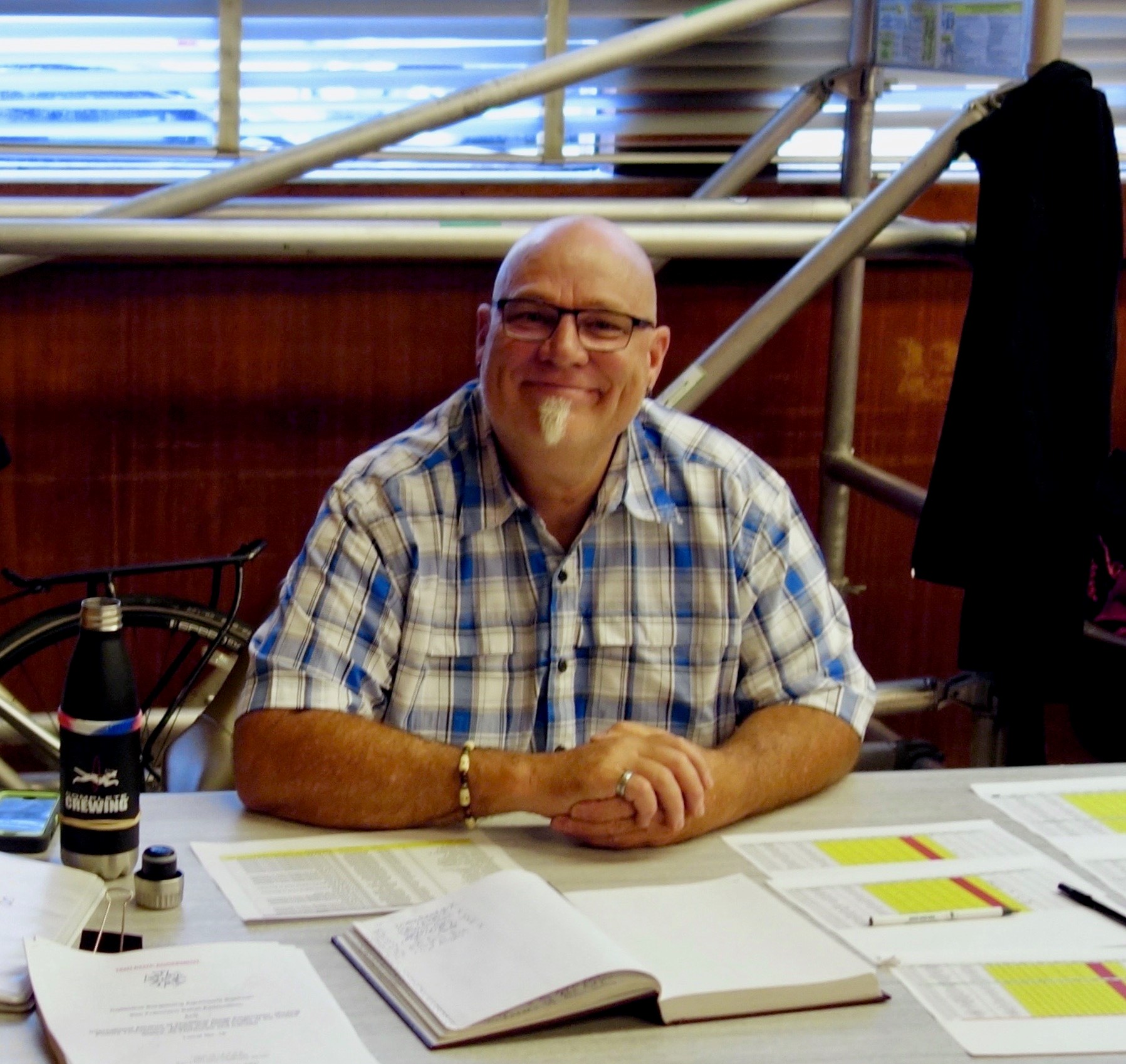 Charles "Cubby" Sedgwick
June 24, 1957 - June 5, 2021
Charles "Cubby" Sedgwick was a long time member of IATSE Local 16.
He started his career in music and perfected his craft as a premier audio technician. In addition he was an Assistant Business Agent with Local 16 for several years and was elected as Sargent at Arms.
He will was beloved by many and will be deeply missed.
---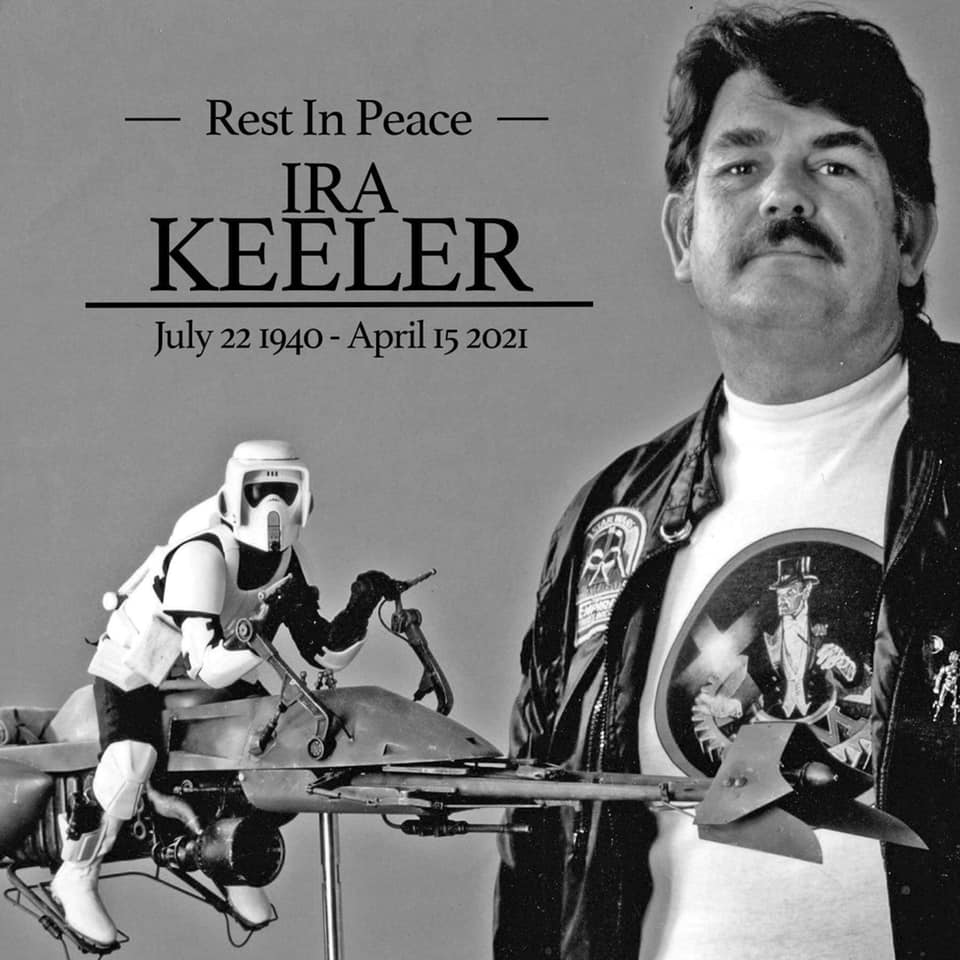 Ira Keeler
July 22, 1940 - April 15, 2021
Ira worked at ILM as a model maker for nearly two decades and contributed to dozens of projects during that time. From Return of the Jedi and the Back to the Future films to Who Framed Roger Rabbit, Star Trek First Contact, and Jurassic Park. Ira was an invaluable member of the team. He was a truly gifted artist, and craftsperson, and was always very kind.
---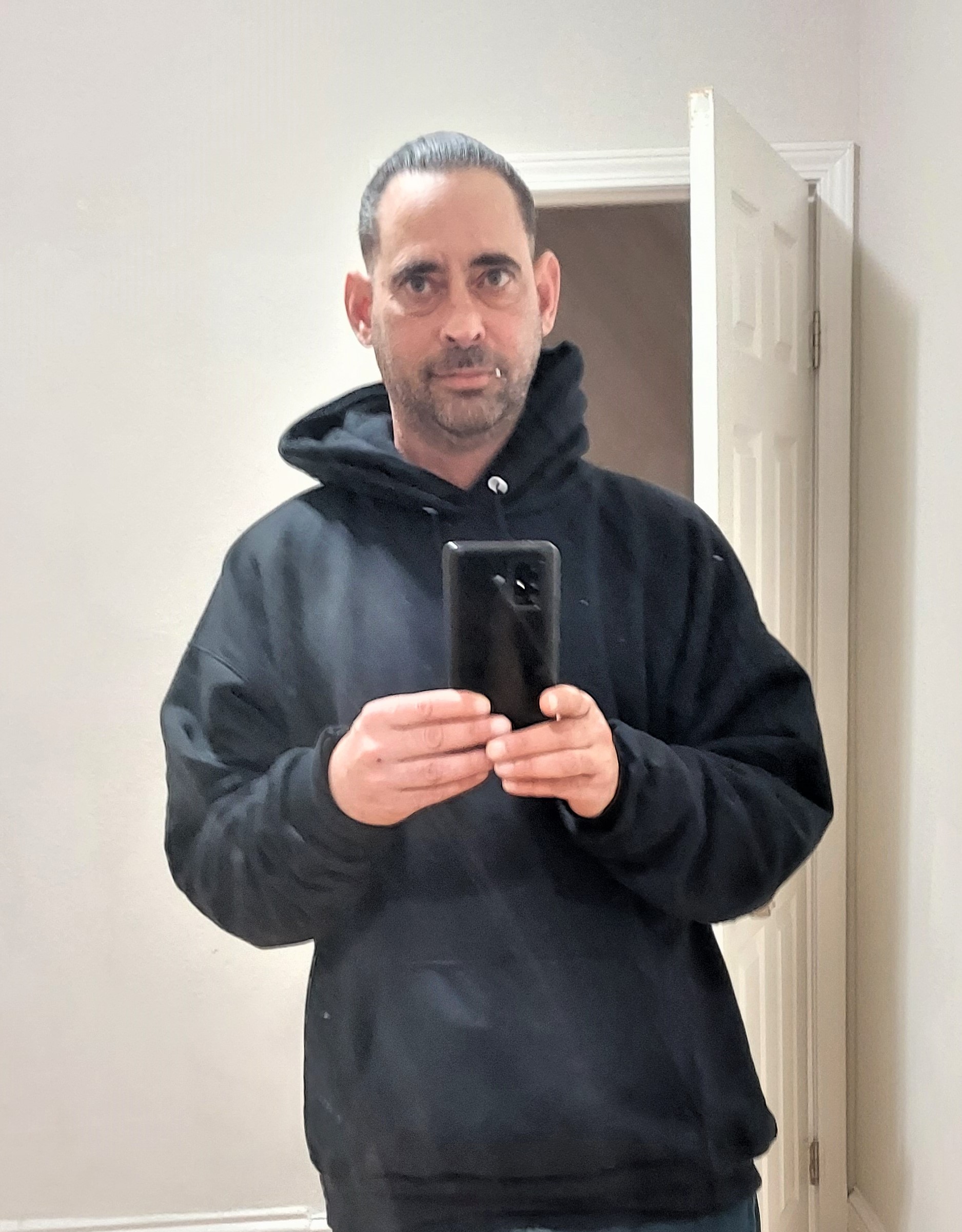 John Souza
June 1,1976 - March 23, 2021
John Souza has been a part of Local 16 since 2006. John has worked many music events as well as conventions and theater productions.
---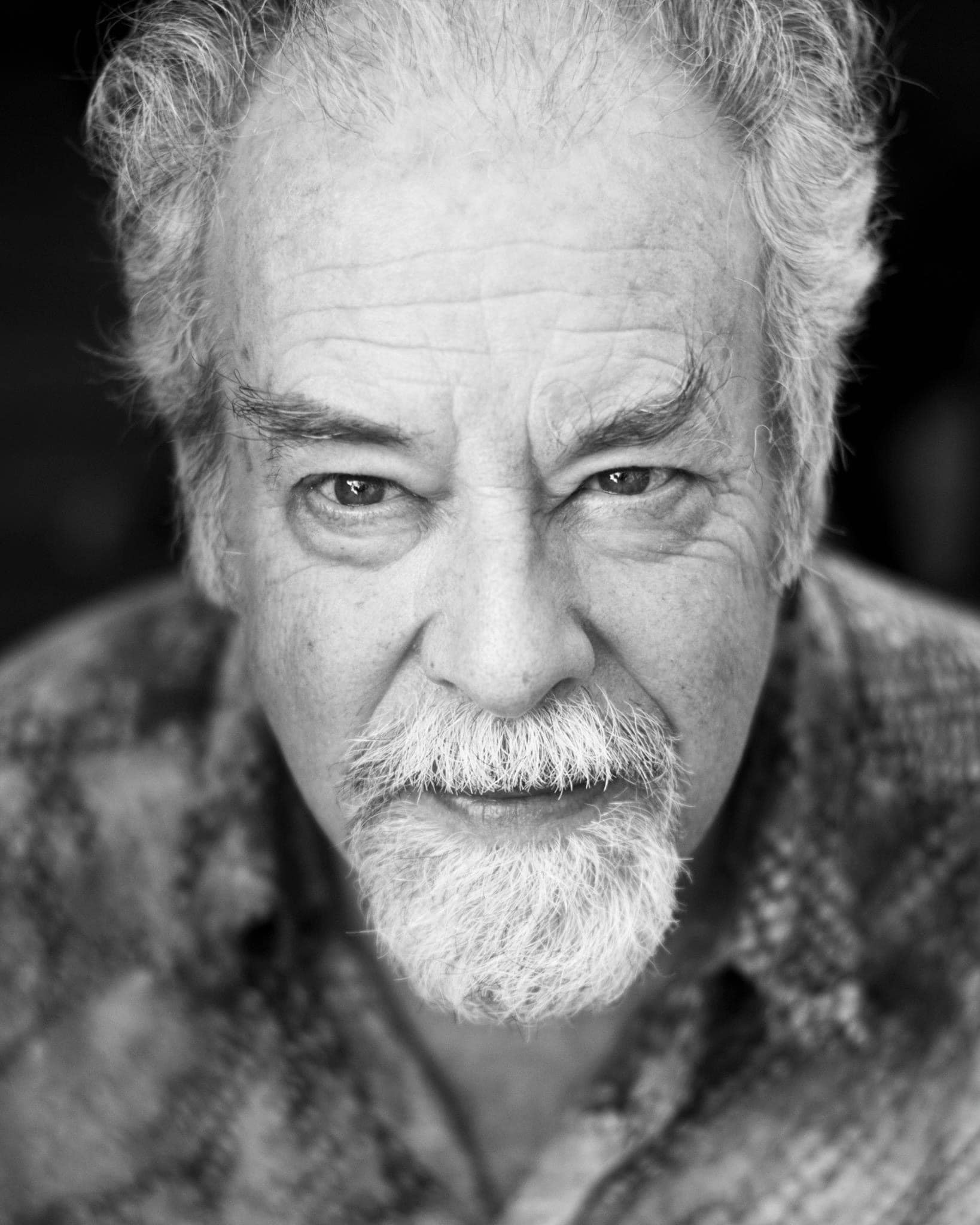 Clark Higgins
August 3,1950 - March 16, 2021
---
Dan Freundl
November 29, 1963 - March 3, 2021
Dan Freundl has been a member of Local 16 for over twenty years. In addition to working many events at Moscone he was a skilled scenic artist and painter.
---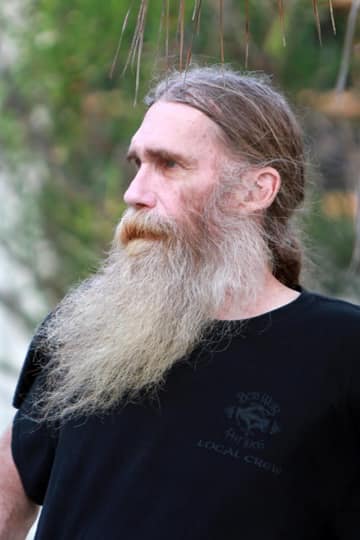 Bill Garbe
October 20, 1947 - February 9, 2021
Bill "Hippy Bill" Garbe was longtime stagehand and roadie and work extensively at the Warfield Theater. He was famously known as the flag waiver at Rat Dog concerts. He was beloved by the many musicians and crew members he worked with.
---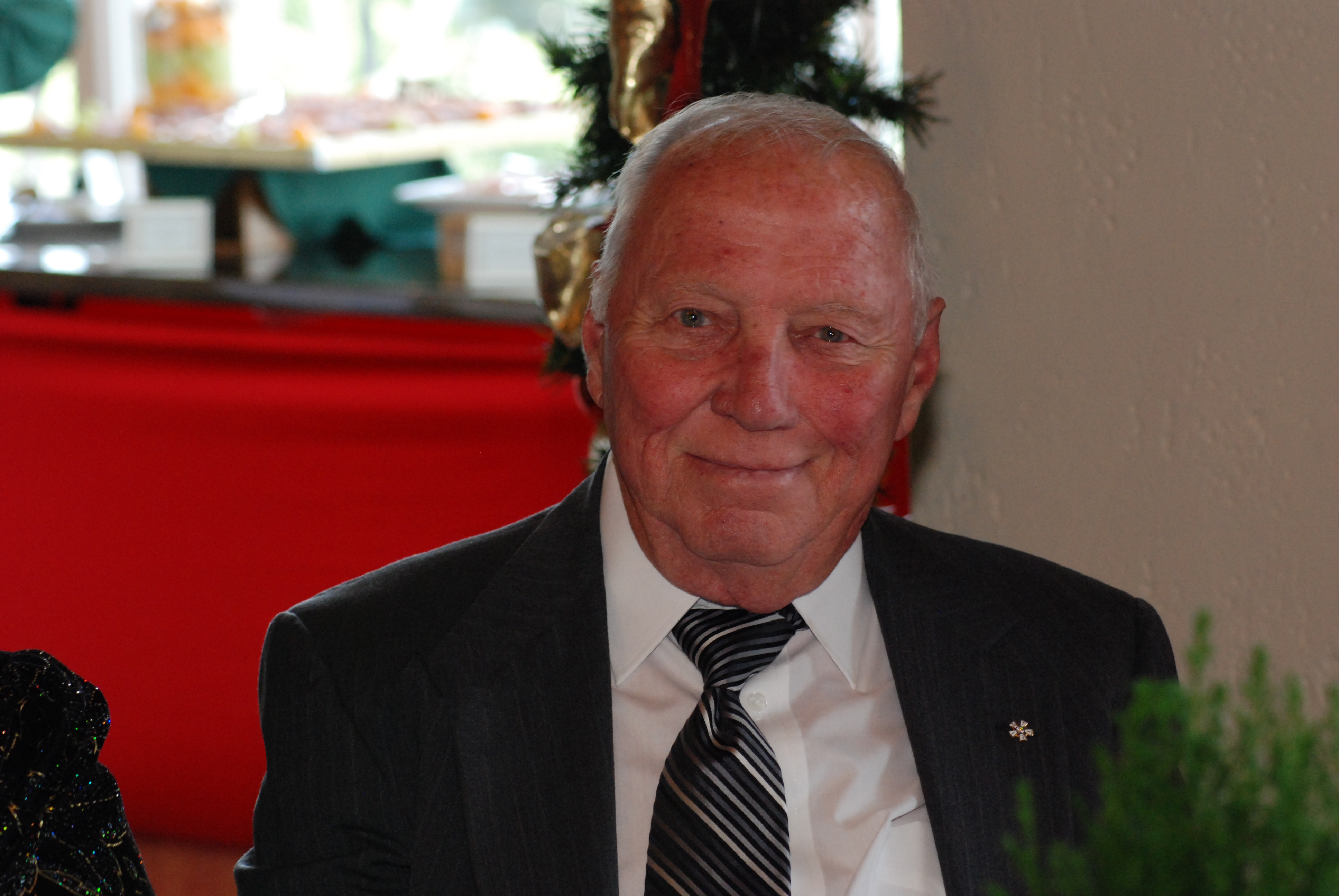 Mike Kane
June 5, 1935 - January 28, 2021
Mike was a member of Local 16 for 58 years. He was the master carpenter of the San Francisco Opera House.
He was a great mentor and friend to many at Local 16. Those who worked with him will always be eternally grateful for his leadership and dedication.
---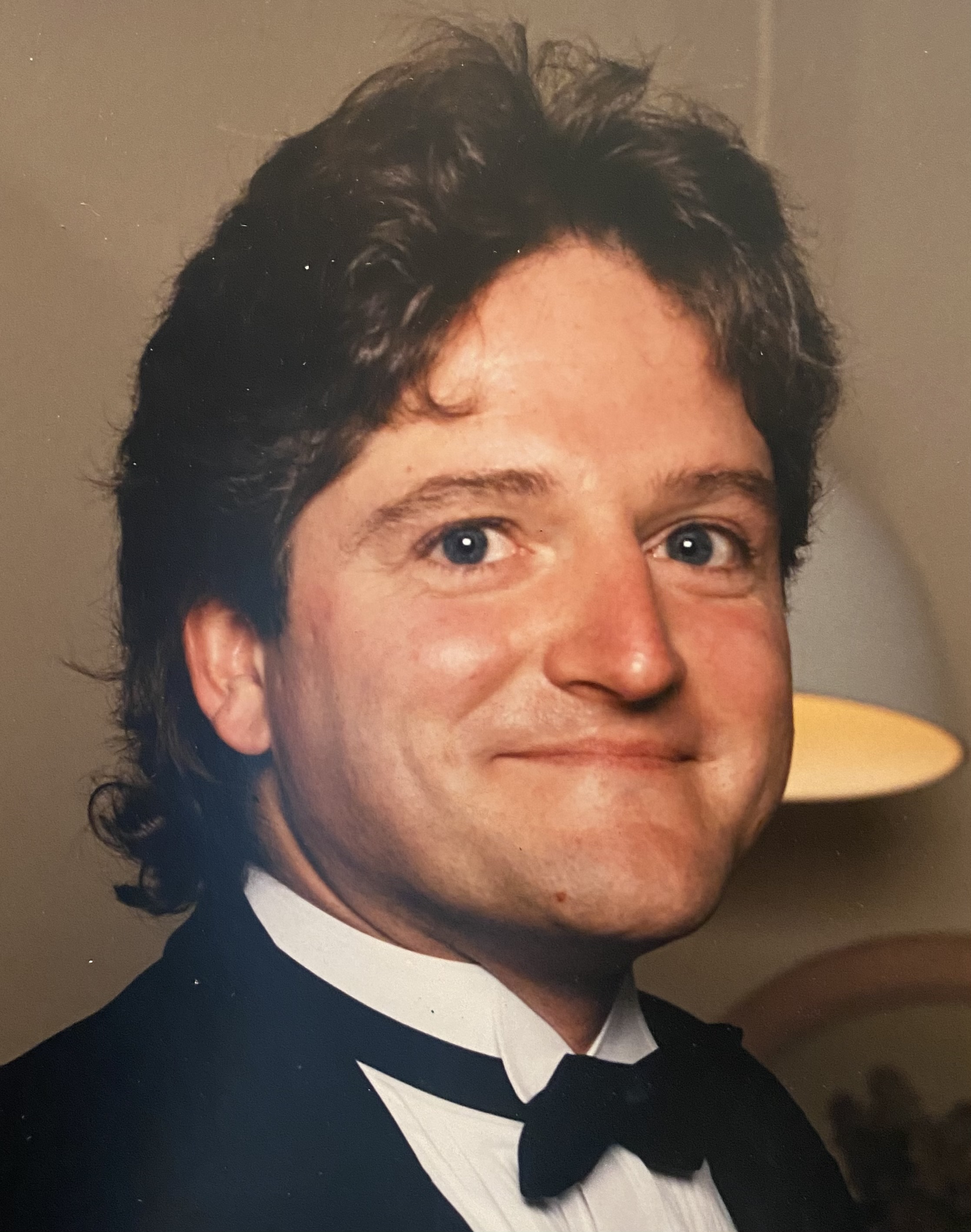 Gary Roloff
June 29, 1953 - December 28, 2020
---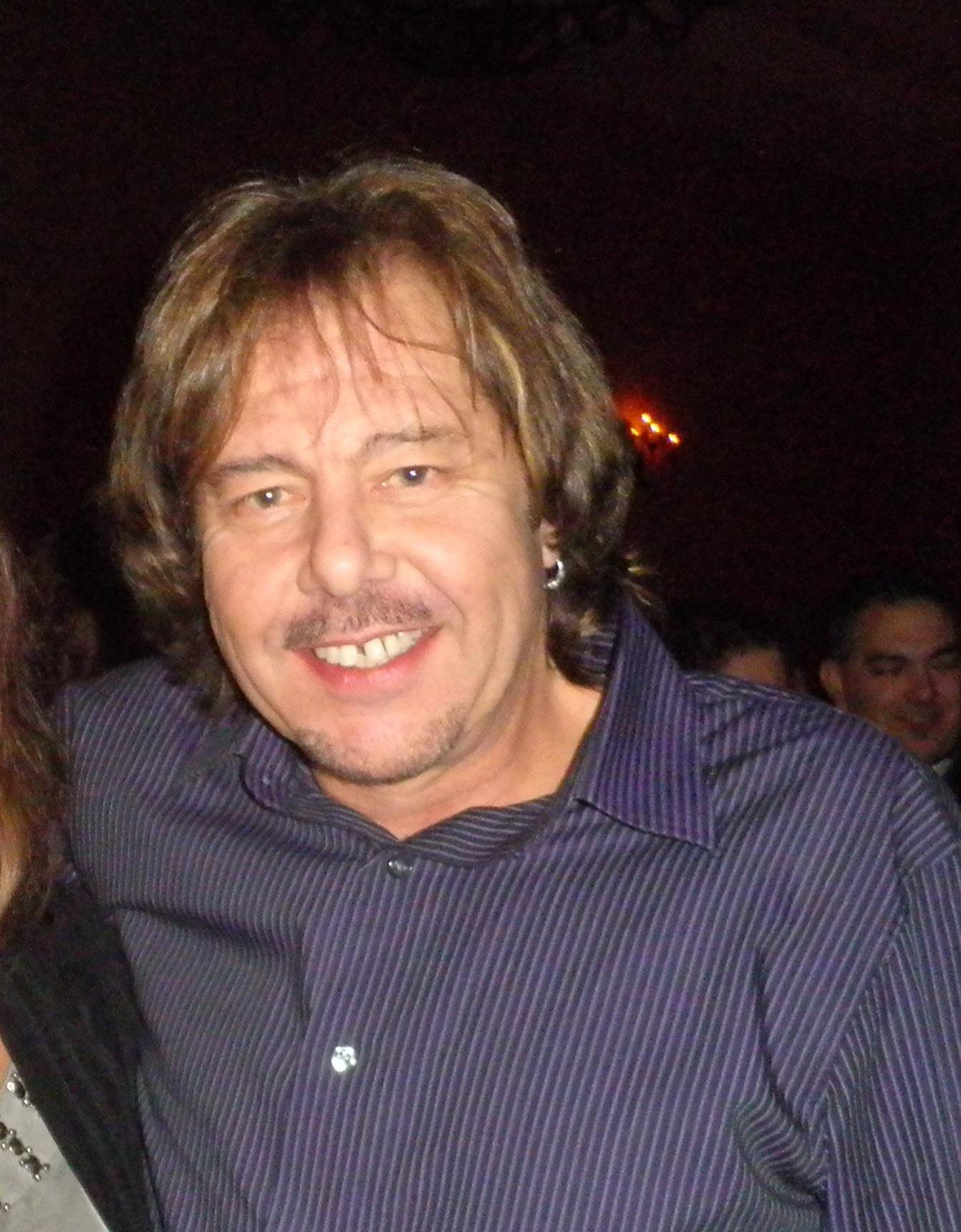 Greg Cox
June 27, 1962 - December 4, 2020
---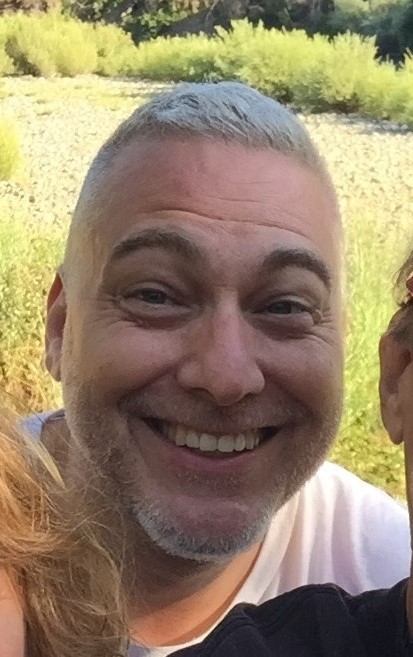 Scott Green
April 9, 1970 - November 2, 2020
Scott Green was with Local 16 since the late 1990's. He was a gifted Audio Engineer who worked extensively at various venues with Local 16. He was a friend to many and well respected by his colleagues.
---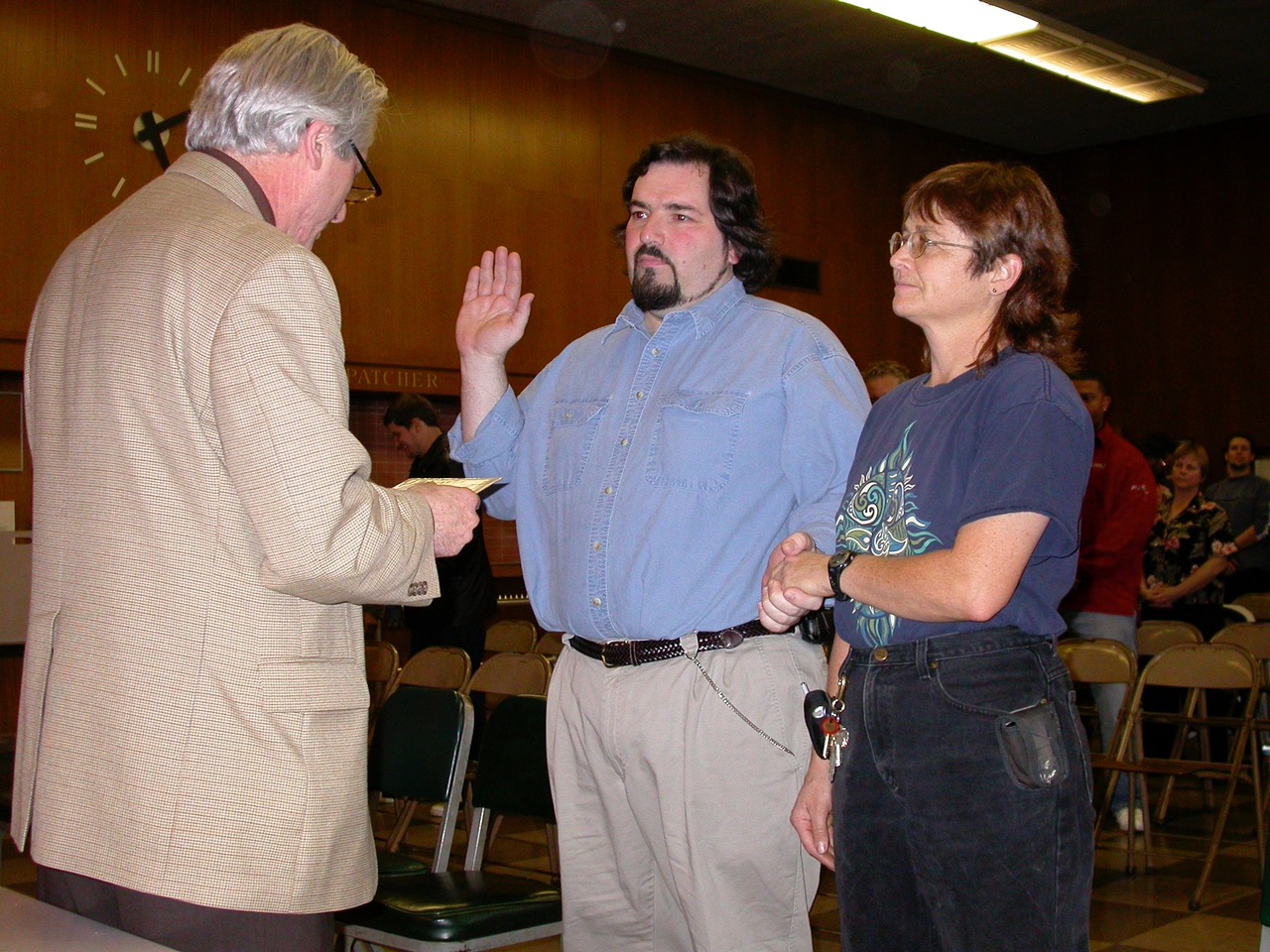 Paul Puppo
March 14, 1963 - August 30, 2020
Paul was an 18 year member of Local 16, he was a talented electrician who creativity and ingenuity was realized in many productions done by the SF Opera.
---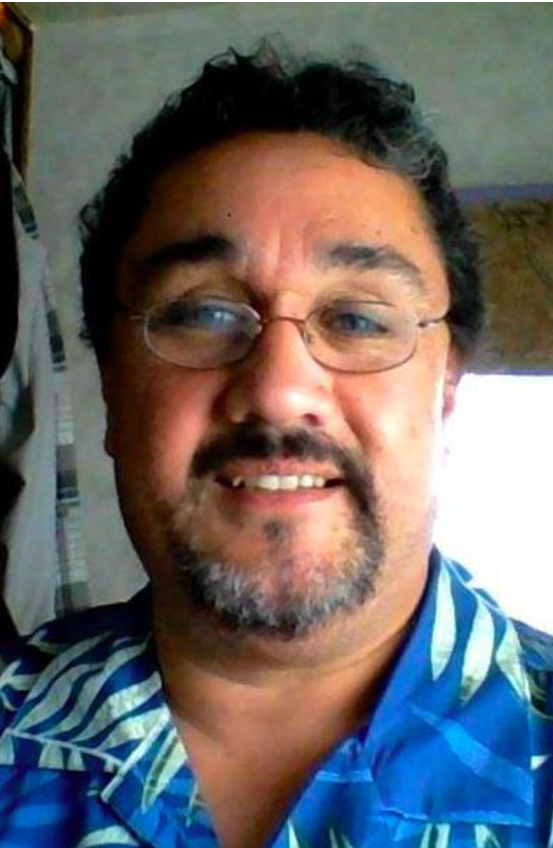 Jonathan Michael Davis
April 4, 1963 - July 11, 2020
Mickey D was a longtime member of Local 16, he worked in many capacities, from set dresser to stage carpenter to being a House Head at the Cow Palace which was home to many productions in the Bay Area.
---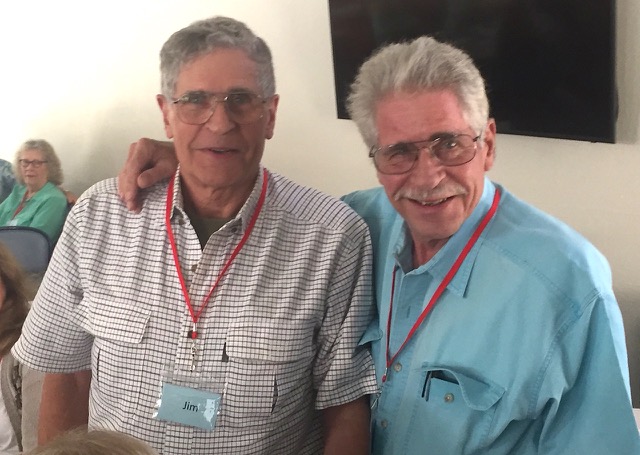 John Jacobs
October 29, 1948 - June 12, 2020
John was a 30 plus year member of Local 16. He was a longtime crew member at the Marin Center for the Performing Arts.
---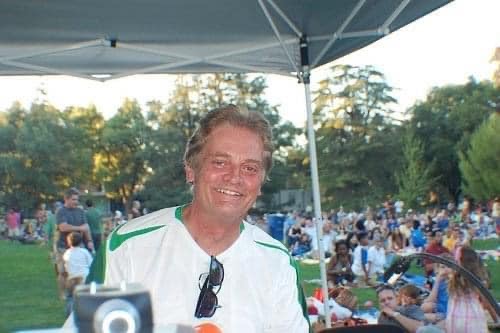 Michael Hayes
July 14, 1954 - June 15, 2020
Michael was a sound technician with Local 16 and toured with many bands during his career.
---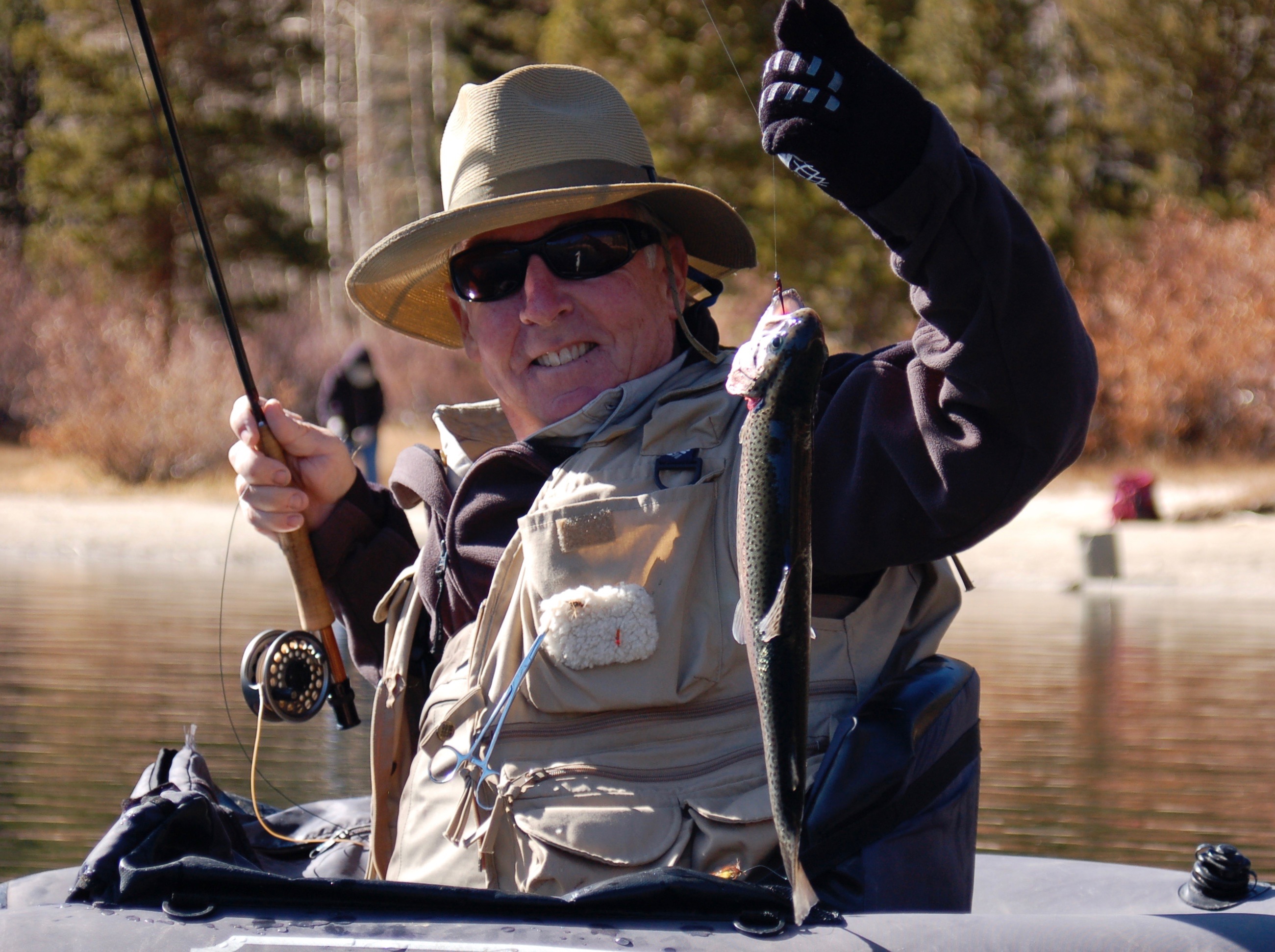 Hugh Byrne Jr
June 8,1952 – April 24, 2020
Hugh was a member of Local 16 for 45 years. He was an exceptionally talented stagehand who worked in all facets of stagecraft but really excelled in the Motion Picture and Commercial industry with his many different camera rigs and camera car. Brother Hugh Byrne was not only a talented stagehand but an exceptional person.
---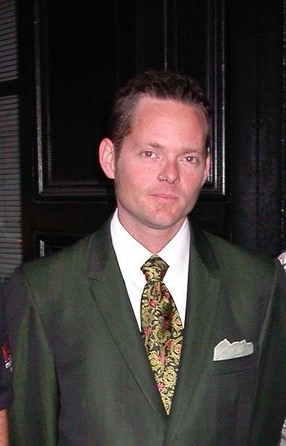 Brien Burroughs
January 23, 1970 - March 16, 2020
Brien was a journeyman with Local 16 for over 20 years. Apart from being an experienced rigger, he was also a filmmaker.
---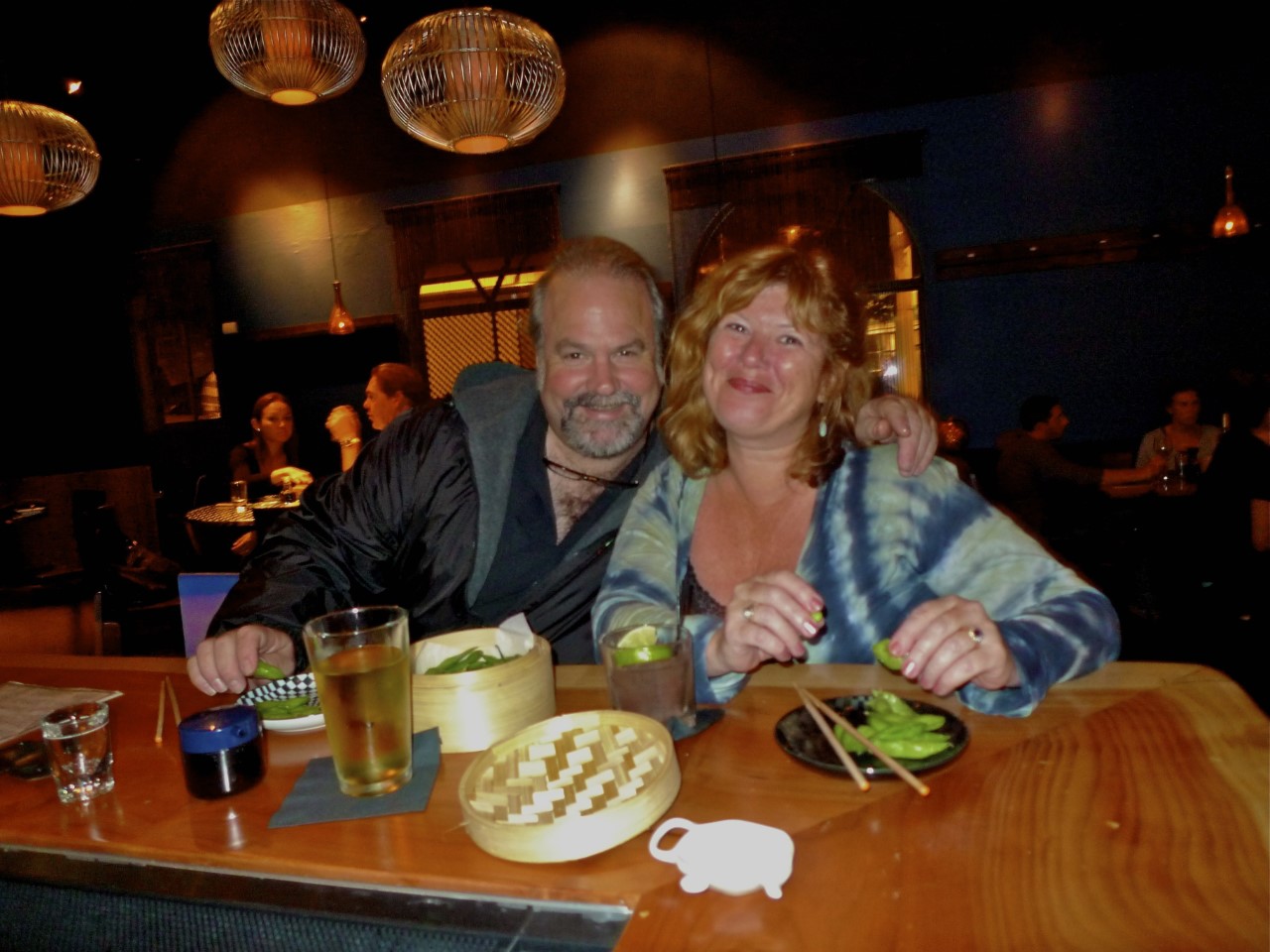 John Kilpack
February 17,1962 - March 21, 2020
Brother John will be greatly missed. He was with Local 16 for over 25 years, and he was a premier follow spot operator and a beloved crew member to all.
Our heartfelt condolences go out to Heather and his family.
---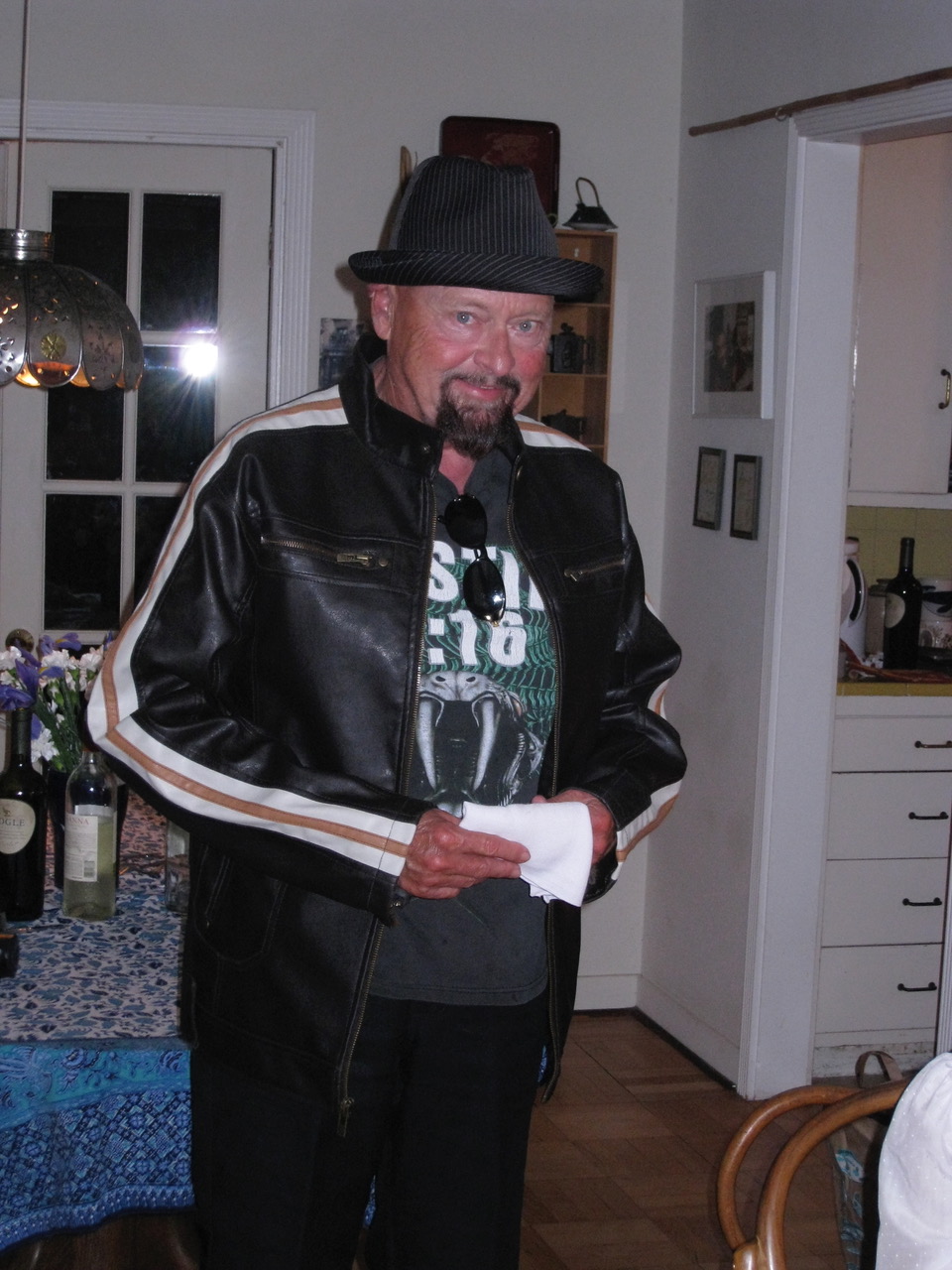 Robert "Baba" Carman
May 27, 1941 - January 11, 2020
Robert was a long-time journeyman with Local 16 starting his career in the 1960's. He was a stage carpenter who eventually became the house flyman at the Curran Theater in San Francisco.
---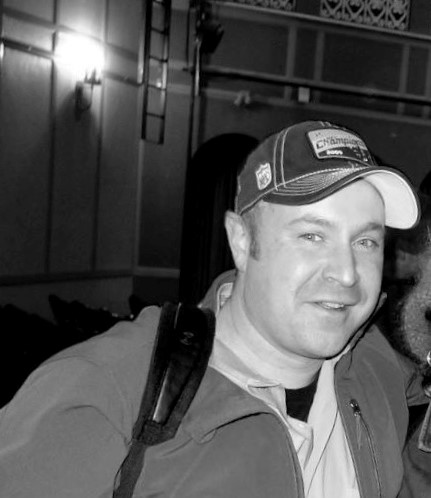 Ryan Snyder
March 17, 1971 - July 15, 2019
Ryan worked through Local 16 for 18 years. He was a talented sound engineer who worked on many corporate and theatrical productions.
---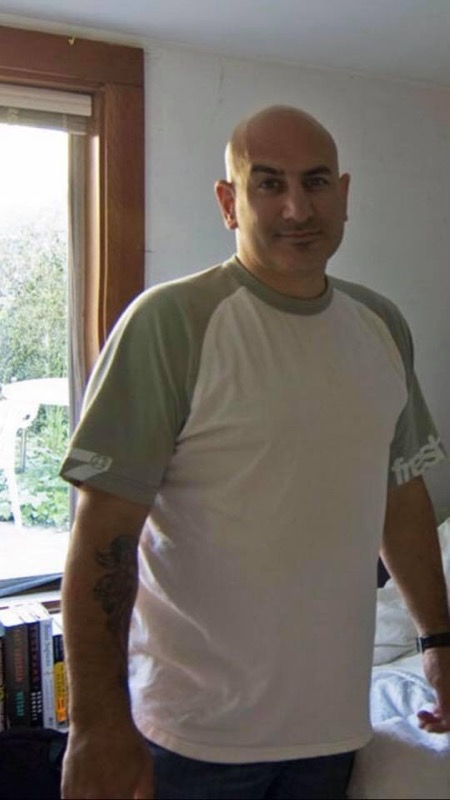 Bennett Steinmuller
August 10, 1967 - July 3, 2019
Bennett worked through Local 16 for 20 years. Originally hailing from New York he worked in many capacities with Local 16.
---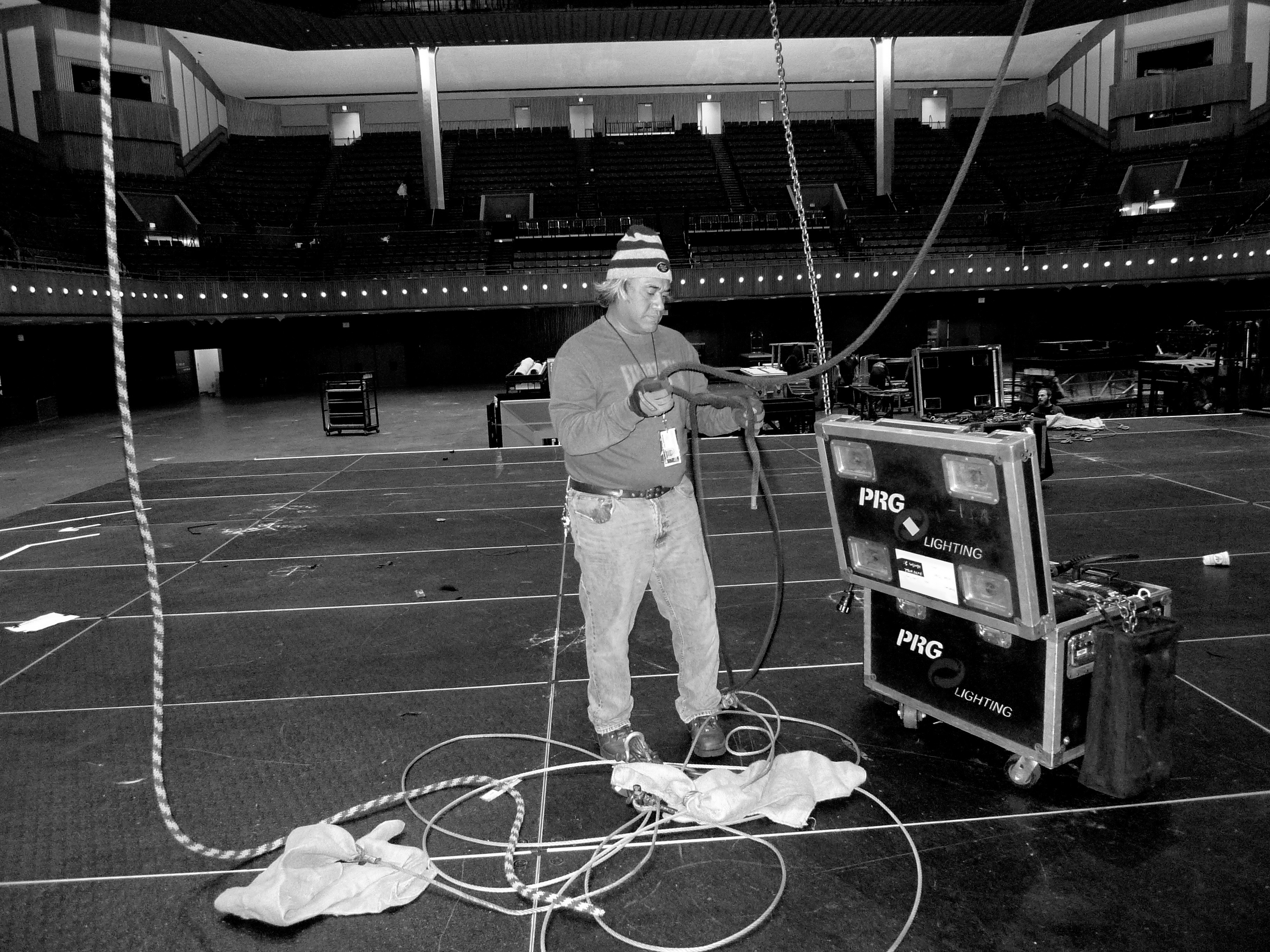 Benny Te'o
December 8, 1955 - May 16, 2019
Benny worked through Local 16 for over 20 years, primarily as an electrician and rigger. He worked at the SF Opera and for many touring theatrical productions.
---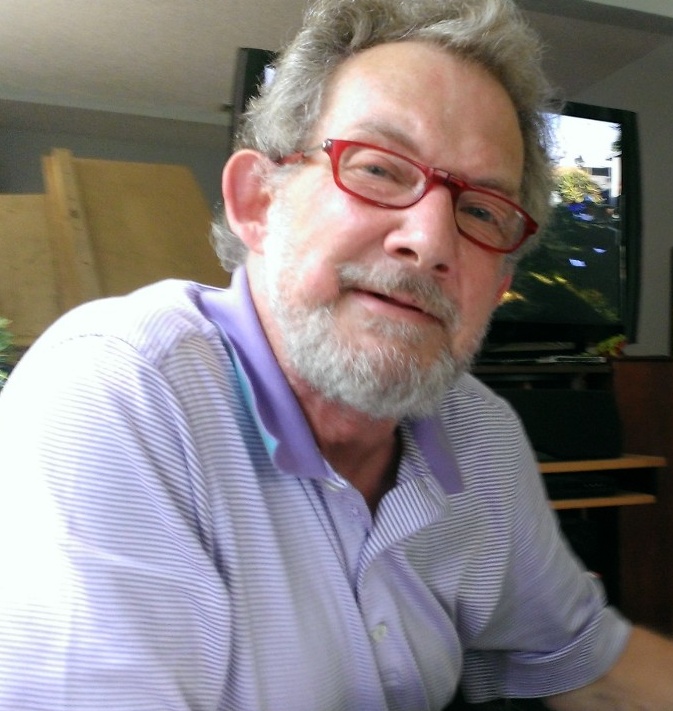 John Maucieri
November 7, 1952 - April 17, 2019
John Maucieri passed away unexpectedly at age 66. John spent a large part of his career as a theatre electrician at the Yerba Buena Center for the Arts, the Masonic, Curran, Golden Gate and Orpheum Theaters. He was known as a premier follow spot operator and took great pride in this. He will be deeply missed by his Local 16 family.
---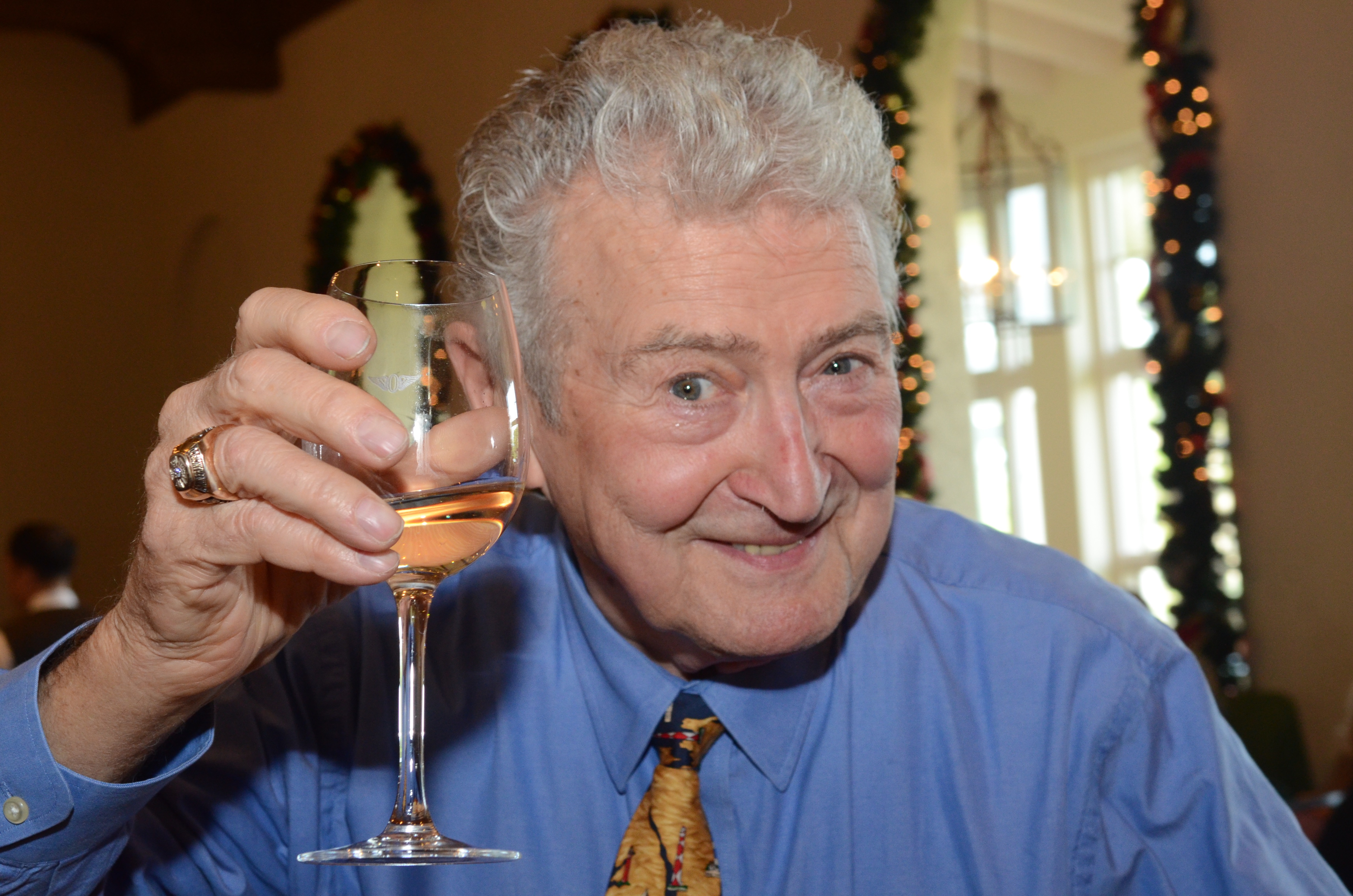 Ted Moehnke
January 22, 1937 – January 29, 2019
Ted was a member of Local 16 for 54 years, receiving his gold status in 2015. Ted started out working Ice Follies in 1961 where he met Eddie Powell at Winterland. They spent a number of years working in the theaters and the Local 16 office together. Ted also worked on a variety of films including George Lucas's first film THX1138 and a great many others with Lucas's production company: Industrial Light and Magic. He was not just a prominent stagehand but an exceptional person.
---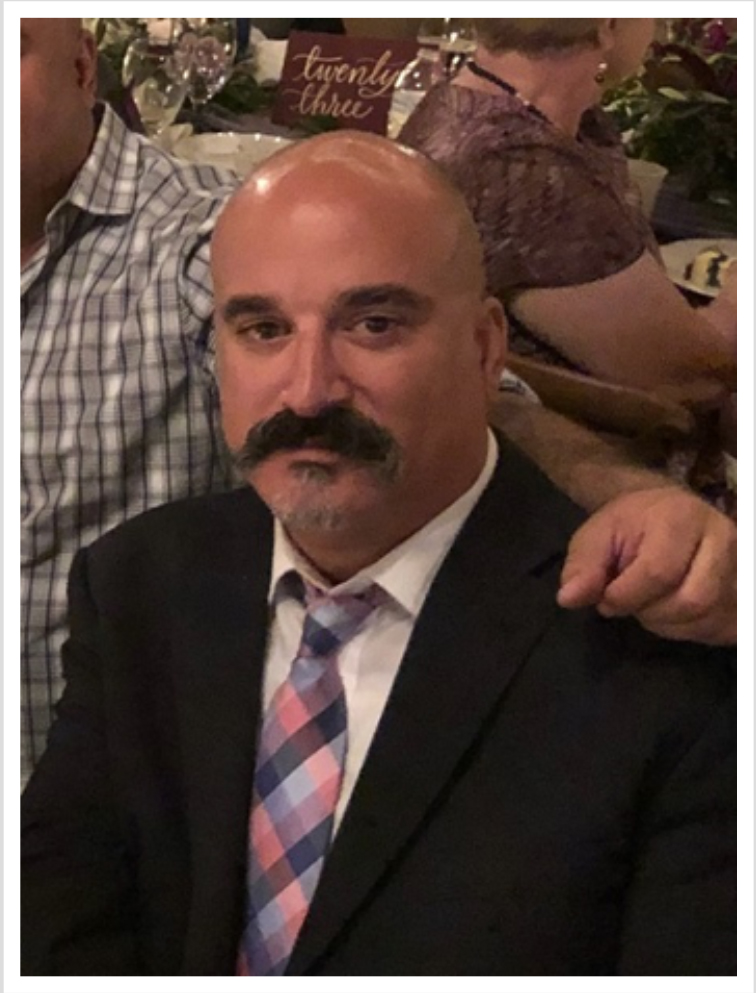 Ernest E. Wright
July 2, 1965 - January 9, 2019
Ernest "Ernie" Wright passed away January 9, 2019 in Alameda, CA, at the age of 53.
Ernie was two years into his apprenticeship with Local 16. He was most recently working on 13 Reasons Why as a scenic painter.
Ernie will be missed by all who knew him.
---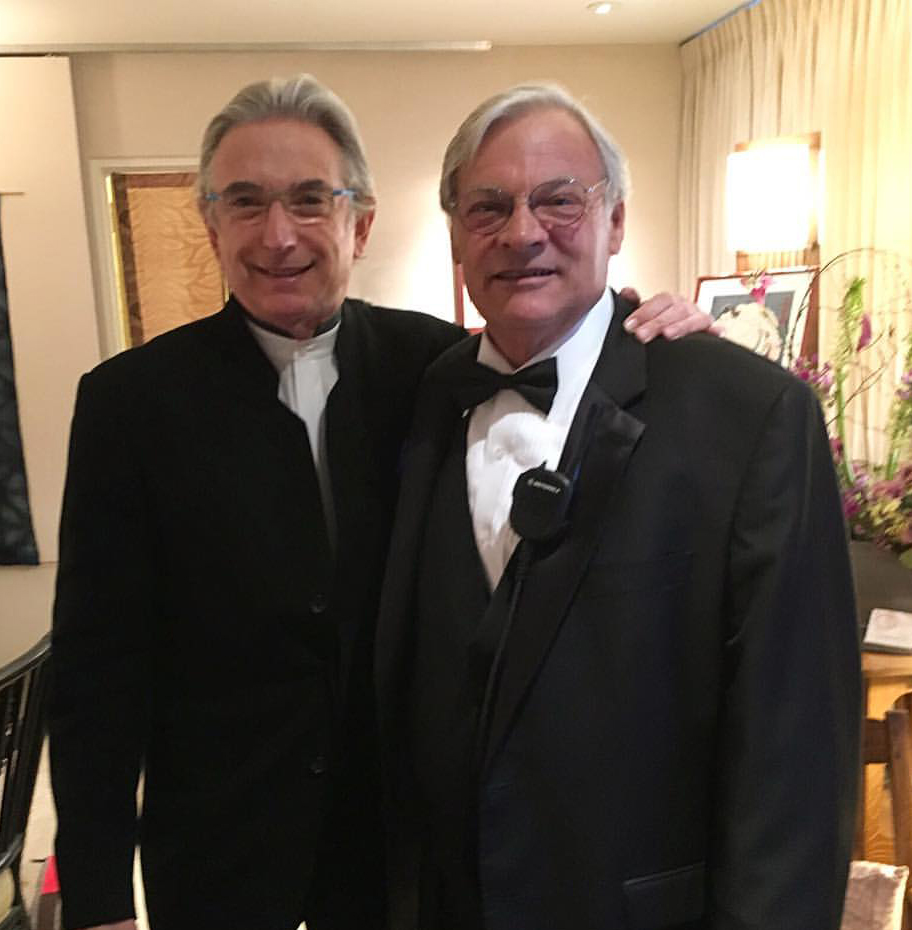 Dennis DeVost
January 7, 1953 – November 25, 2018
He was a journeyman stagehand for IATSE Local 16, serving both the San Francisco Symphony and the San Francisco Symphony Youth Orchestra for 26 years. He treasured his many friendships and travels with both orchestras and their crews and took great delight in being active outdoors.
---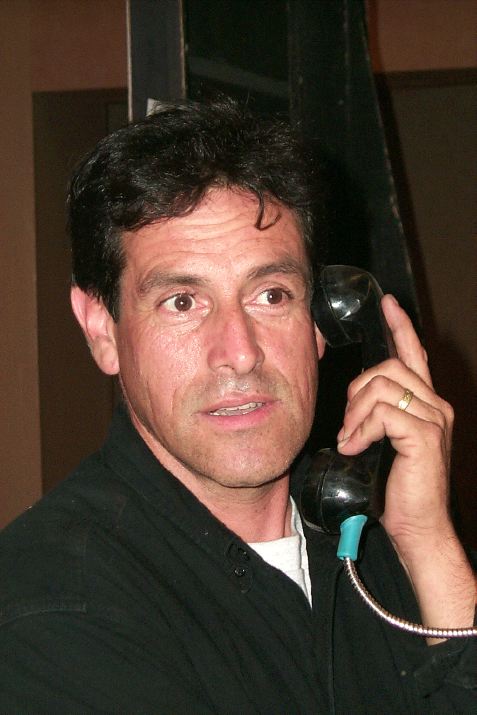 Larry Eisler
December 25, 1955 – June 17, 2018
Larry Eisler was dedicated to his Union and still always put his family first. He started with Local 16 in 1990 doing many shows for Bill Graham Presents including Days on The Green, Rolling Stones, Grateful Dead, Pink Floyd and many more. Larry was an excellent craftsman and enjoyed working in every major Film from Robin Williams, to The Rock, to TV Nash Bridges. Larry was an exemplarity Union brother. He will be missed greatly by all who knew him.
---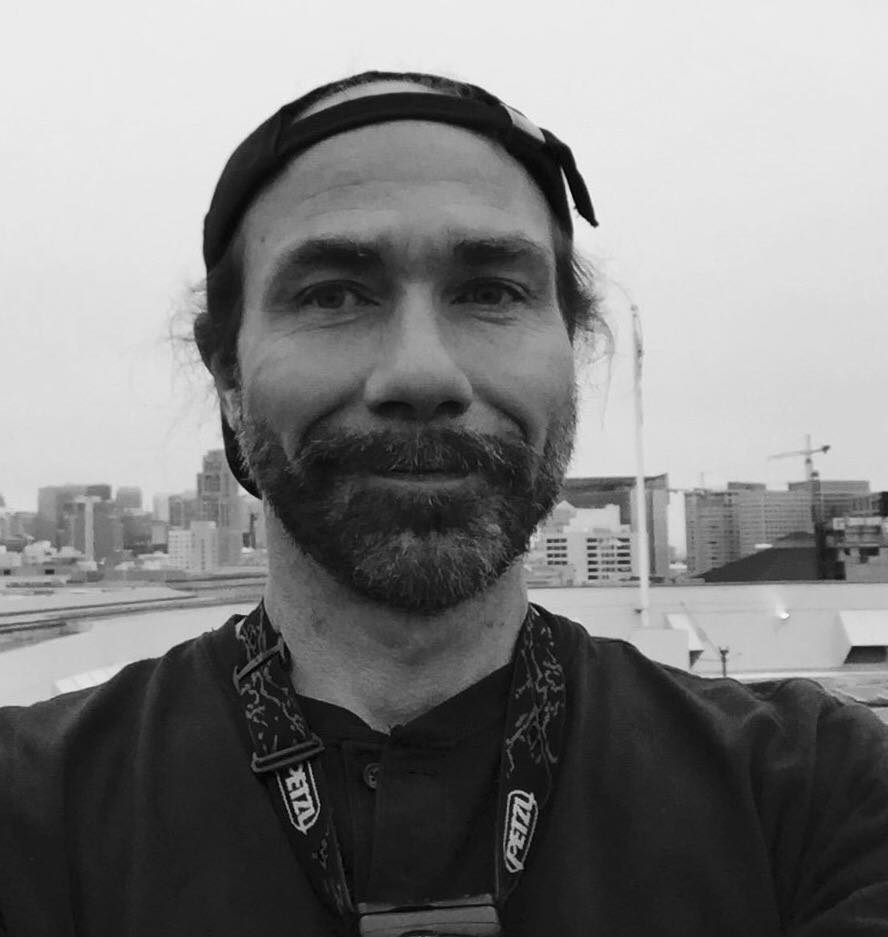 Jay Jaworski
June 22, 1968 – May 18, 2018
Jay worked in the entertainment industry in various capacities for well over 2 decades. He was a DJ and music director at KUSF. He was a booker and sound engineer at various nightclubs in San Francisco. He worked as a stagehand for Bill Graham Presents, JK Sound, and Stage II prior to joining Local 16, where he became a journeyman in December of 2017. His life tragically ended just over a month shy of his 50 th birthday.
Groove in peace, Jay.
---
Jonathan Young
May 1, 1961 – January 7, 2018
Jonathan "JY" Young was a theater graduate from St. John's University in Minnesota who moved to San Francisco to pursuit his passion in theater. He became a dedicated Local 16 member for more 23 years. JY cherished his "San Francisco" family that likewise adored him, including his co-workers at the SF Ballet, SF Opera, American Conservatory Theater, Local 16 and Island Creative.
---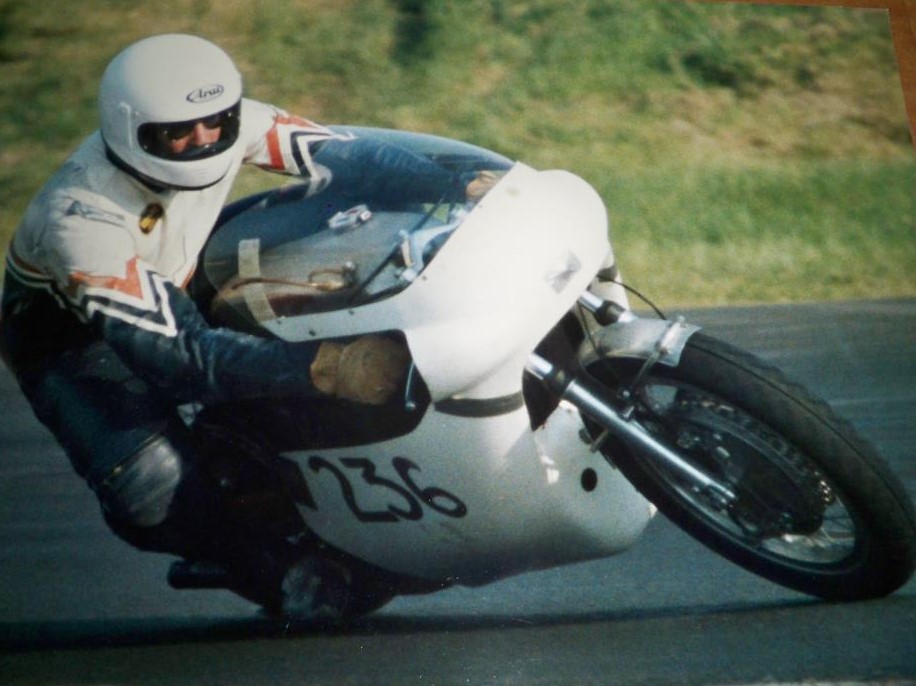 Thomas Rienecker
April 16, 1954 - February 10, 2018
Thomas Rienecker, age 63, a 20 year member of Local 16, died in a tragic motorcycle crash on Saturday February 10th, 2018 in Sonoma, California, Tom, also known as "Moose" was born in San Rafael, CA and studied Industrial Arts and Theater at Santa Rosa Junior College.
---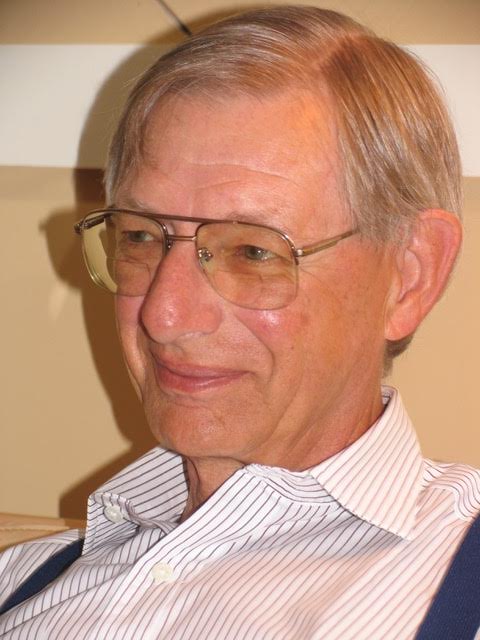 George Moore
March 20, 1936 - December 18, 2017
George Moore began work for Local 16 in 1971 as a builder, rigger and stagehand. Before his retirement in 2006, he served as Master Carpenter for the Orpheum Theater. George was profoundly dedicated to the union, serving many years on the Executive Board. He was always a gentleman and proud to be a Local 16 member.
---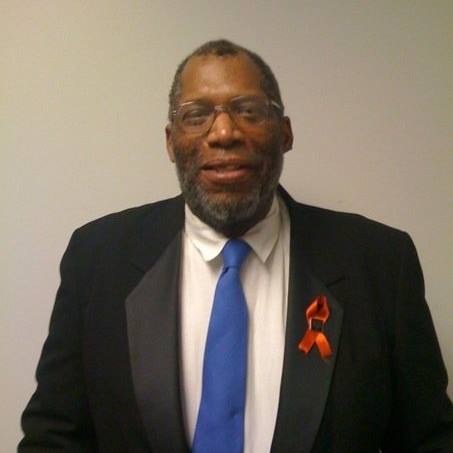 James Anthony Aiken


December 15, 1956 - October 25, 2017
From Fairbanks, Alaska. Interested in theater since school days, Jim joined "Up with People", followed by Alaska Repertory Theater before moving to SF, joining the local and working most of the time for the SF Opera and SF Ballet. He also sang with the SF Gay Men's Chorus and Seattle Men's Chorus. Jim loved 1960's TV , Bond films, classic horror films, Tom Lehrer, opera and his dogs. He could answer every question on Jeopardy correctly and was quick with a pun.
Jim was a Journeyman with Local 16 for 28 years.
---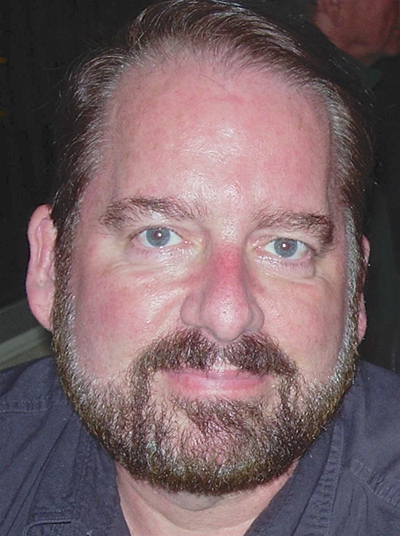 Michael Edward Meier
February 22,1949 - August 12,2017
Michael worked for countless productions and tours from Disney to Phantom of the Opera and many other movie and event productions in many roles over the years. Michael had a love for show business as well as hang gliding and scuba diving.
---
Sandy Howell
May 28, 1950 - June 18,

2017
Sandy has left us to be on the best designed and painted set ever,
with the best music, in the best outfit,
with some of her best friends.
The rest of us will have to catch up with her on another day.
---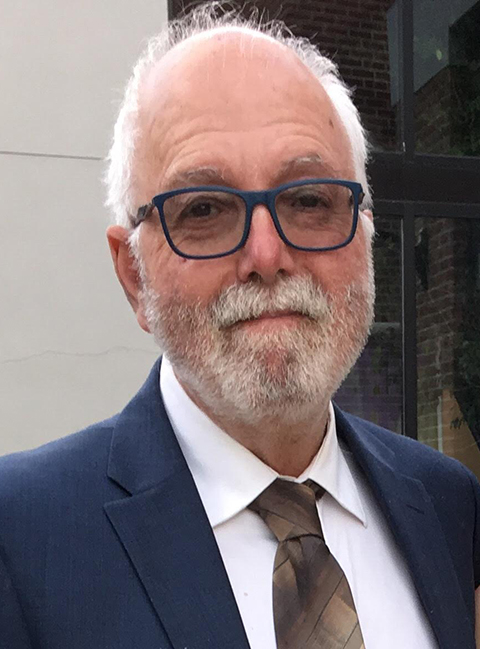 John Chapot
April 30,1949 -

May 9,

2017
He was very active in theater in college and even after his retirement he was always helping out at small theater companies.
During his career in Local 16 he served as both a Prop Master and in the carpenter department at the various Theaters in San Francisco. He also was on the construction crews for many movie sets. I

n addition to being an outstanding stagehand in the field, John gave generously of his time to Union Activities whether serving on committees, teaching new apprentices or serving as a mentor to many.
---
Kirk Charles Schreil
July 15,1956 -

April 15,

2017
Kirk Charles Schreil an audio engineer responsible for the sound in thousands of concerts,
theater performances, trade shows, corporate conferences, presidential receptions and other special events around the Bay Area for over 35 years
Kirk passed away at his post on Saturday, April 15, 2017,
at the Palace of Fine Arts Theater in San Francisco, CA.
---

Frank J. Krumenaker
November 1, 1946 - March 20, 2017
Frank Joseph Krumenaker III passed away peacefully on March 20, 2017. Frank was born in Queens, NY, and graduated from Fordham University with his degree in Economics. After serving a tour in Ecuador with the Peace Corp, he moved to San Francisco in the summer of '69. Frank was a member of Local 16, and worked as a stage hand for the SF Opera Company and the SF Ballet for over 26 years. He met the love of his life, Barbara, and they were married in 1983.
---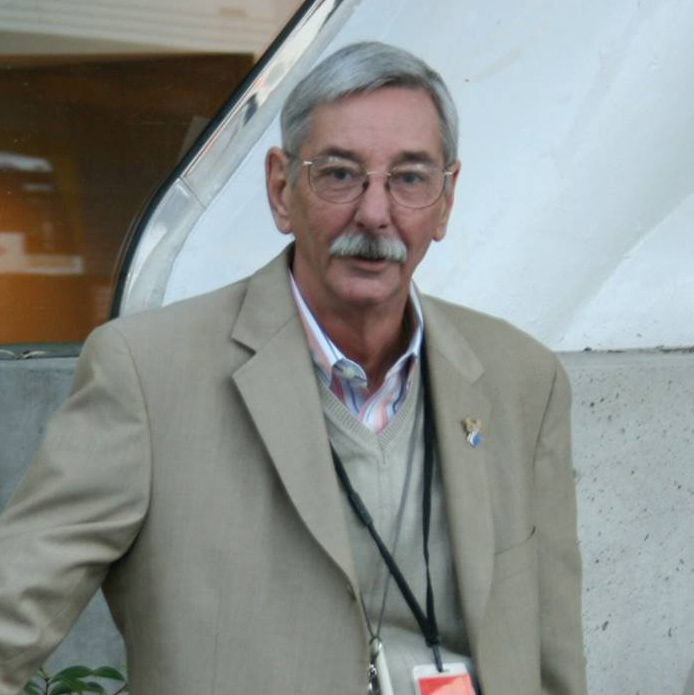 Tom Cheles
December 19, 1945 - January 2, 2017
He started in 1997 and became a member on 11/24/2003.
Tom will be missed by all those who knew him.
---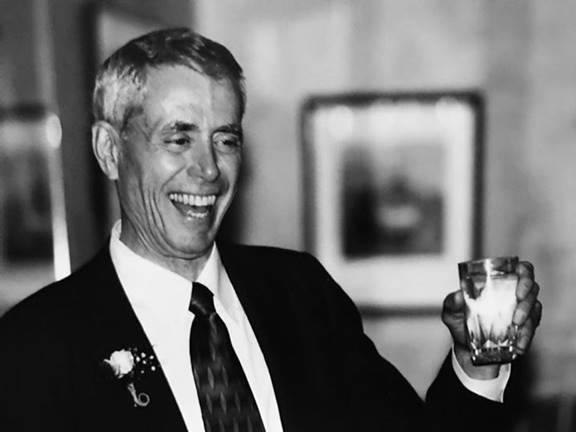 Lynn Patrick McKee
January 4, 1942 - January 3, 2017
He became a member on 2/6/1980.

Lynn Patrick McKee began with the Opera in 1975, was the Assistant Master Electrician in 1983 and by 1987/8 was the Company's Master Electrician, a post he held until his retirement in 2003-04
---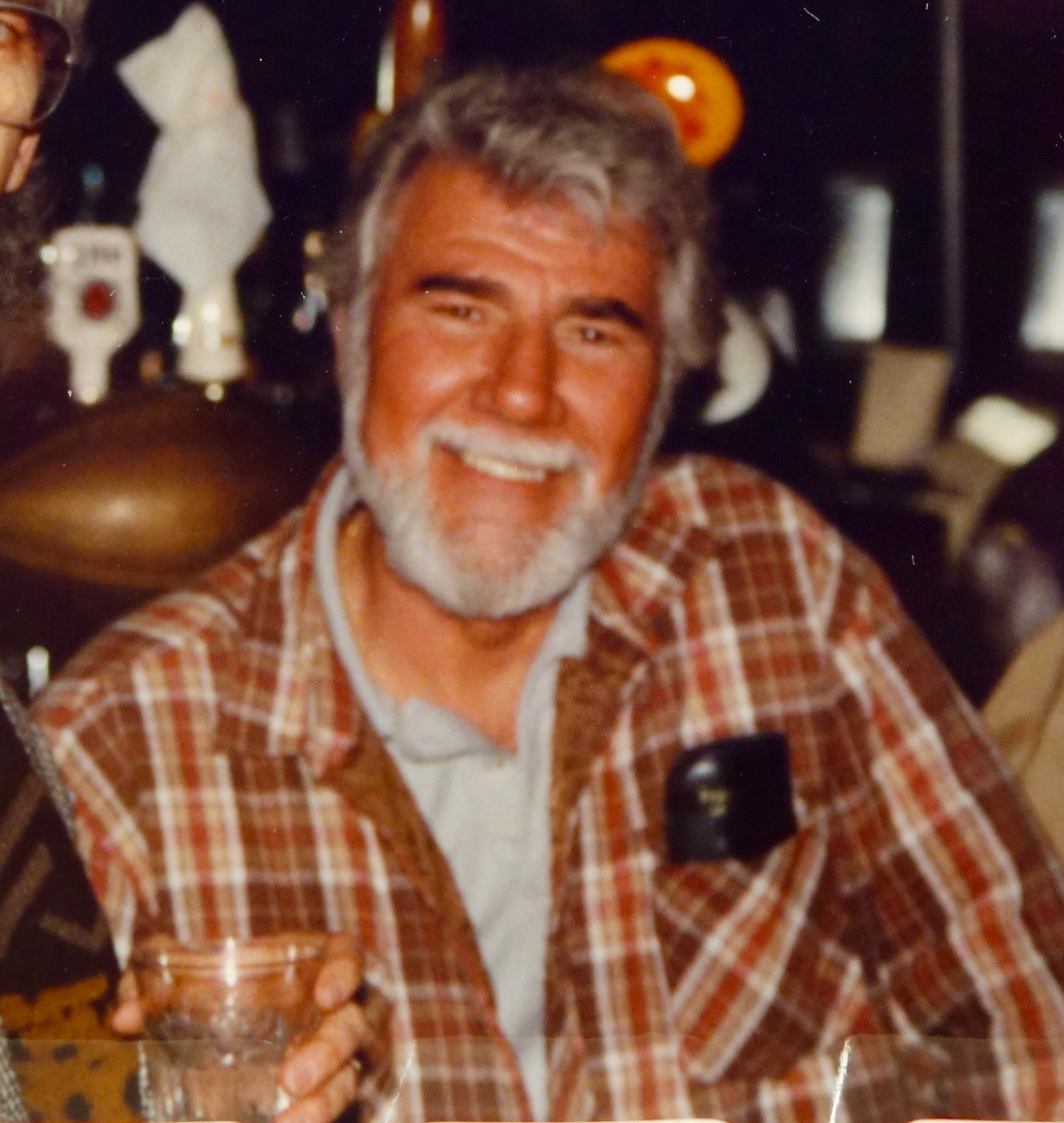 Bob Finley Jr.
December 22, 1933 - February 19, 2016
Bob Finley passed away on February 19th, 2016. He was a proud member of Local 16 for over 50 years. He was a long-time Special Effects technician and served as Vice President of Local 16 for many years.
---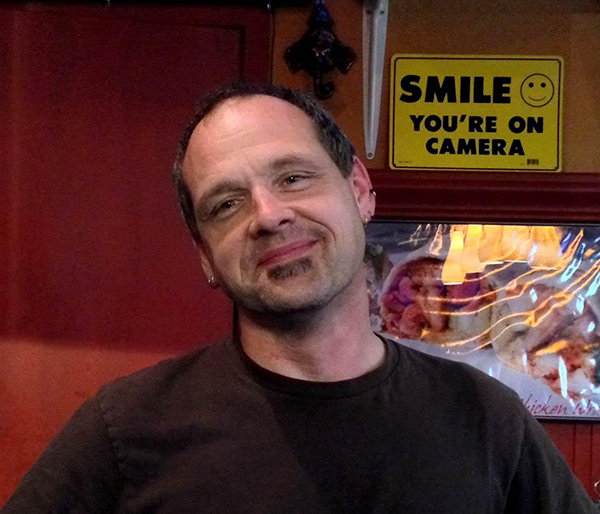 Robert Boyle
January 1,1967 - September 12, 2016
On September 12 Local 16 lost Brother Robert Boyle.
Robert Worked in Video Engineering/Screen Switching and Directing for many companies in the industry.
You can help Roberts family at this link
---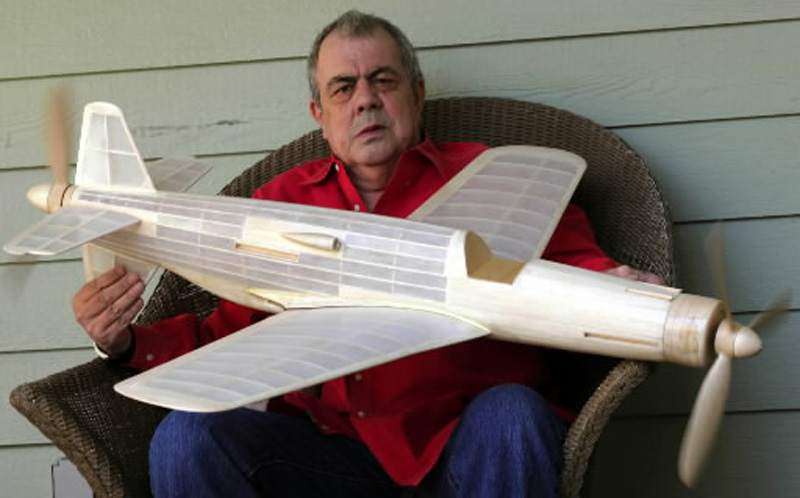 Michael Fulmer
February 17, 1944 - June 8, 2016.
Mike was one of the original model makers at Industrial Light Magic and was instrumental in producing some iconic images that will live in Motion Picture History forever. Among some of his creations were the Millennium Falcon and X Wing Fighter in the "Star Wars Movies" and the bicycle used by Elliott in "ET".
He was a gifted artisan, welder, and fabricator who used his hands and vast imagination to create mythical movie magic.
---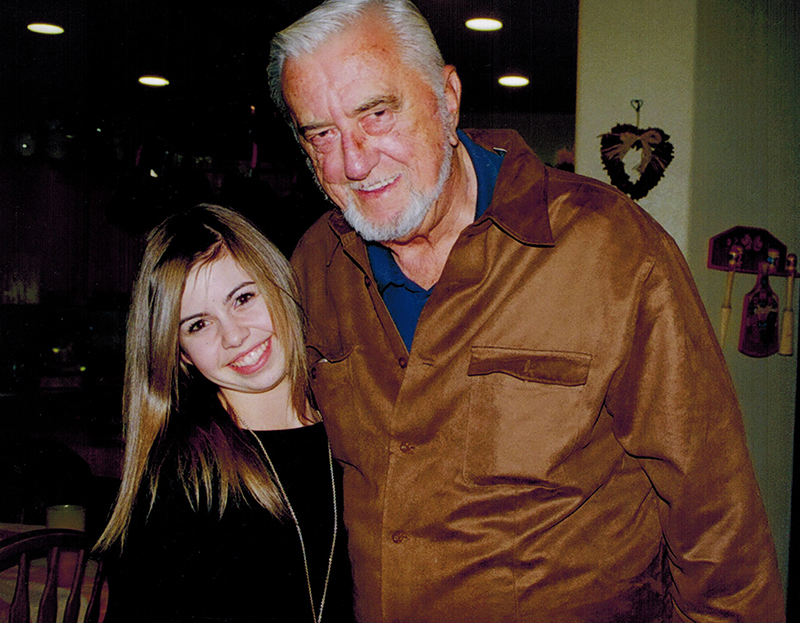 Dwight Williams
January 28, 1935 -

April 13, 2016
Dwight joined Local 16 11/1/72.
He spent 10+ years at ACT. and countless film and tv projects.
---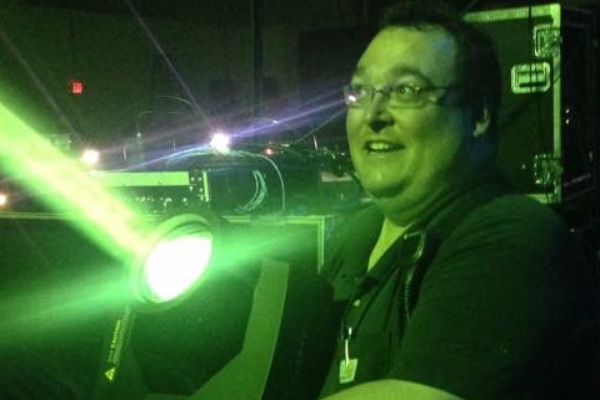 James Segura
July 30, 1966 - February 2, 2016
James started with Local 16 on 05/01/96. He became Journeyperson on 10/6/99.
---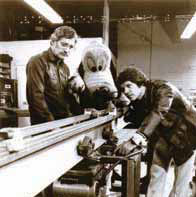 George Van Buren
July 18, 1928 -

September 18, 2015
George Van Buren was a
Gold Card member of Local 16.
Attached is an article wrote by
Eddie Raymond about George.
---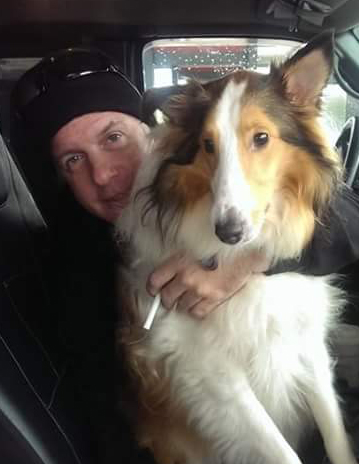 Jim Ripka
Jim was born 1/15/76 and started working with Local 16 on 4/27/07 as a Rigger.
He started the apprentice program on 10/7/13 and would have graduated at the November meeting of 2016.
---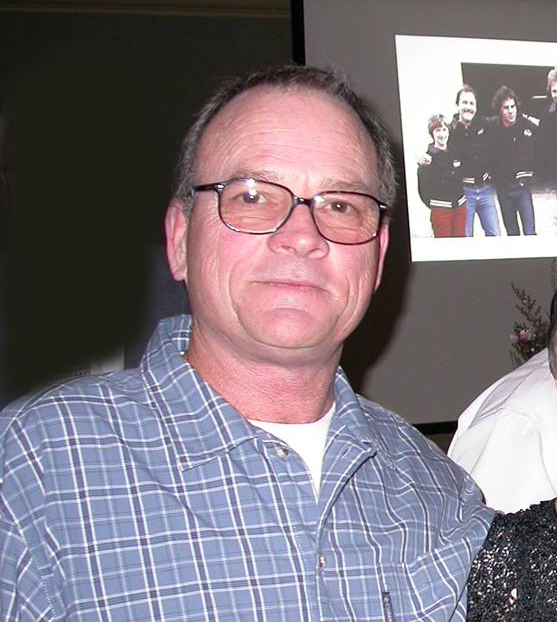 Patrick Fitzsimmons
July 12, 1948 - February 20, 2015.
He was a 44 year member of Local 16. Pat worked for many years at the San Francisco Opera, on the "Streets of San Francisco" series, and on many features filmed in San Francisco. He later worked at Industrial Light and Magic.
---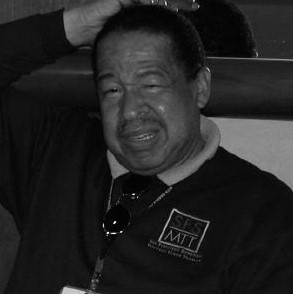 Luree Baker
Luree Baker passed away December 2014. Luree was initiated in Local 16 in 1988. Luree was an instructor in San Francisco for many years and taught many of Local 16 stagehand in Theater. He was on staff with the San Francisco Symphony for many years.
---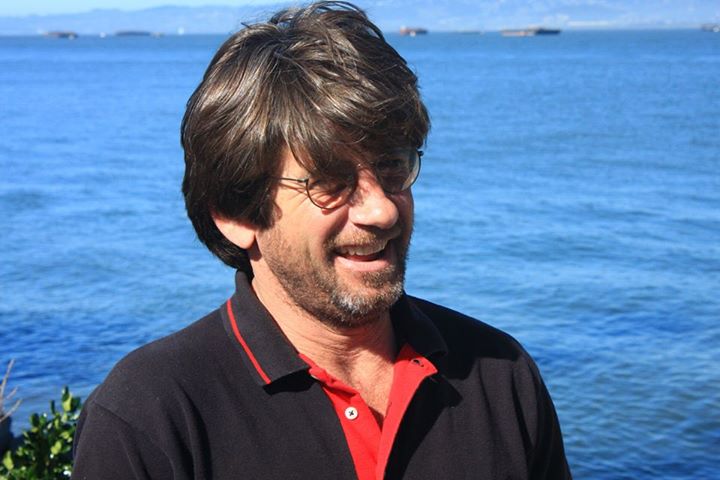 Dave "Keebler" Vernali
January 11, 1965 - November 22, 2014
He was a fine woodworker who loved to design and build, from furniture to home projects. He put his heart and soul into rebuilding his home. He was very proud of his work building stage sets for major films.
---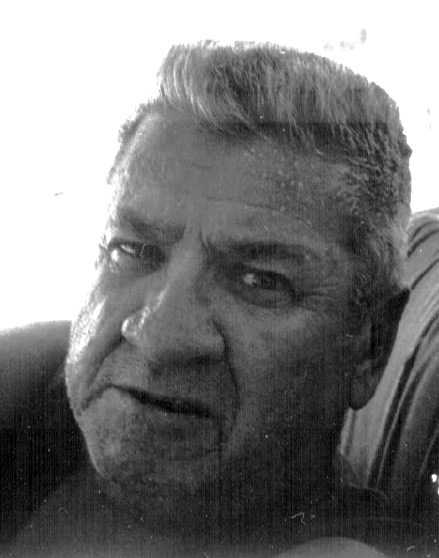 Jack (Copie) Kirkwood
Jack passed away 6-24-2014. He worked from 1965 until he retired in 1994. Jack was born July 3, 1936 and became a member of Local 16 in 1967. He worked at the SF Opera for many years and then became the house carpenter at the Golden Gate Theater.



---
Glen Chadwick
Glen Chadwick passed away August 2014.

Glen was initiated in Local 16 in 1960. He was a former Ice Skater with the Ice Follies and was the Head Carpenter at the Curran for many years. His two sons, Michael and Nick continue to work in Local 16.
---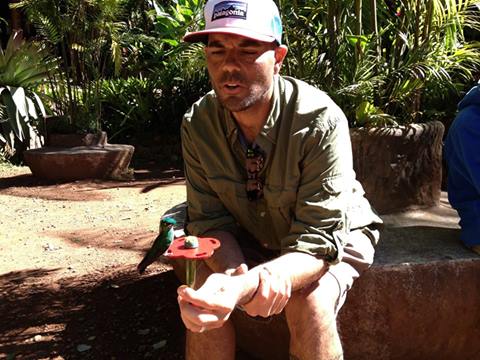 Michael Catalano


February 15, 1973 - July 6, 2014
Mike lived in Oakland, CA, married with 2 children. Worked through Local 16 for approx 20 years. Worked on many conventions in town as well as film production.
---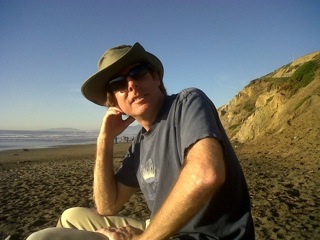 Terry Mullen


August 14, 1969 - August 8, 2014
Terry was born in San Jose, CA, lived in Daly City, CA, married with 2 children, worked through Local 16 for approx 15 years. Worked for many years at Phoebus Lighting as well as many other venues in San Francisco.
---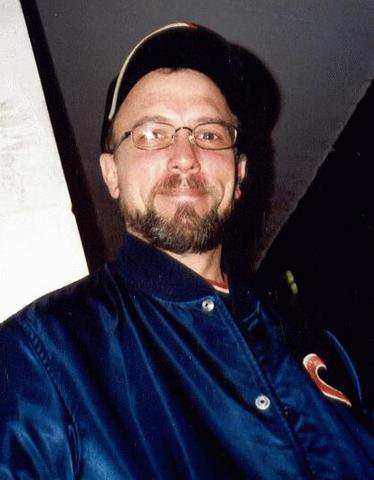 Kevin Kowolke
December 5, 1962 - May 17, 2014
Kevin was born in La Crosse WI. Worked through Local 16 for approx 20 years, was also a member of Local 141 in La Crosse, WI. Worked in many of the theaters and conventions sites, as well as with FM Productions.
---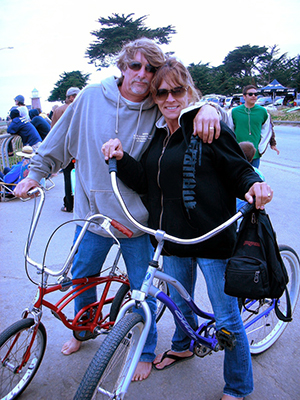 Bill Patchett
January 9, 1959 - April 30, 2014
Bill lived in San Mateo, CA, became a Local 16 member in 1989 upon merger of Local 16 and Local 409.
---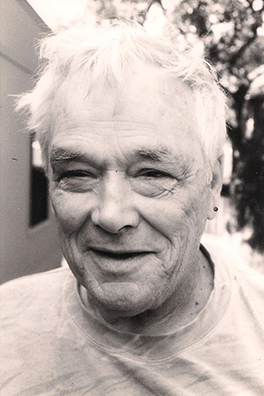 PHILIP HERON
Philip was a journeyman builder and general stagehand. Initiated in 1985 He was also a teacher at
Zelerbach Hall at Berkeley
---
LISA MARIE DEVLIN
11/16/2013
Lisa was a member of Sceinic 800 and a co-worker to many members of Local 16
---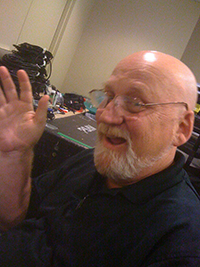 DAVE TOLMIE
10/19/2013
Dave was a Musician, an Audio and General AV tech and a journeyman since 2000
---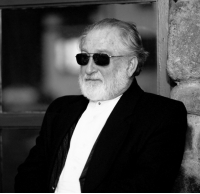 ART WILLIAMS
9/21/13
Journeyman Builder, fly man, master carpenter.Journeyman since 1985
---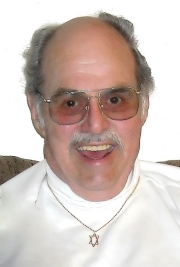 EARL ANNECSTON
6/30/2013
Earl was a electrician and a shop carpenter and a Local 16 Sargent at arms.
Journeyman since 1954
---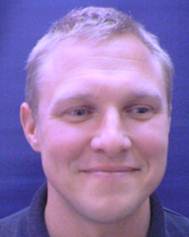 KEVIN RODGERS
6/12/2013
Journeyman since 2002
---
BILL MALEY
2/14/2013
Journeyman since 1954
---
RALPH SCHREIBER
1/29/2013
journeyman since 1996
---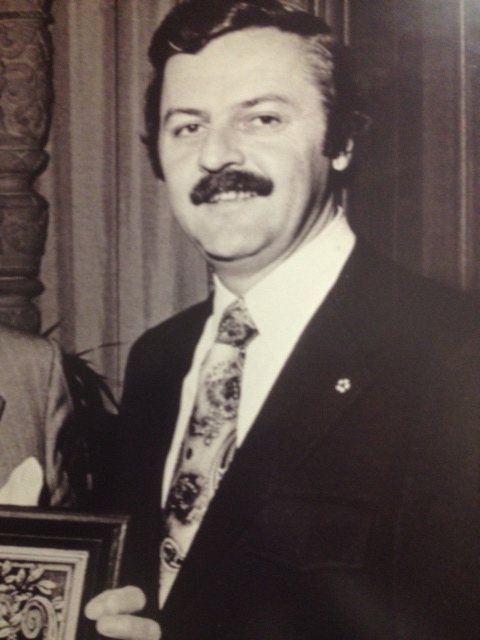 ROD MCLEOD
1/5/2013
Past President Rod McLeod traveled to San Francisco in 1954 and became as Journeyman for Local 16 in 1962. Rod was the House Electrician at the San Francisco War Memorial Opera House for approximately two years in the late 1960's. Rod was elected Treasurer in Local 16 and worked in the office with Eddie Powell, and later became President. When Eddie retired in 1994, Rod became Business Agent Recording Secretary until he retired in 1997. Rod passed away in February 2013.
He is survived by his son, John McLeod, who is also a member of our esteemed Local.
---
GREG (SCOOTER) TOTTEN
12/20/12
Journeyman member since 2000
---
THOMAS BROWN
10/31/12
Projectionist, Journeyman Member since 1989
---
RICHARD CUCINOTTA
10/22/2012
Journeyman since 1987
---
FRANK TANNER
9/17/2012
Worked with Local 16 since 1997
---
DONALD E. KERNS
8/9/2012
Journeyman since 1984
---
JOSEPH G. LAURICELLA
1/1/2012
Journeyman since 1963
---
RICH MOWDEY
7/31/2012
Audio Engineer, Journeyman since 1972
---
MAX CHRISTENSEN
8/30/2011
SF Opera Audio Department Head
---
STEPHEN P MC CUE
7/31/2011
Journeyman since 2007
---
JERRY JONES
7/27/2011
Journeyman since 1992
---
GARY C HEIDER
1/26/2011
Journeyman Since 1980
---
KENNETH R SJOGREN
7/1/2010
Journeyman since 2002
---
RICHARD E BROWN JR
6/23/2010
Journeyman since 1989
---
JEFFEREY PETER STEIN
1/19/2010
Camera Operator, Audio Visual
Tech
---
DENNIS A POPE
7/30/2009
Journeyman since 1971
---
MICHAEL WILLCOX
1/26/2009
Journeyman since 1970
---
MARK C BUCK
10/16/08
Journeyman since 1995
---
LANCE V BRACKETT
10/09/2008
Journeyman since 1992
---
DAVID E MURPHY
7/11/2008
Journeyman since 1984
---
RICHARD E LABUHN
6/17/2008
Journeyman since 1966
---
DANNY SARRIS SR
4/17/2008
Journeyman since 1952
---
JACK M KOSTELNIK
2/23/08
Journeyman since 1998
---
JAMES A LEWIS
7/14/07
Journeyman since 1965
---
ALBERT L MARSHALL
6/18/07
Video Engineer, Local 16 Business Agent
Journeyman since 1992
---
RICK G BLIDE
6/12/07
Journeyman since 1983
ROBERT A JOHNSON
5/20/07
Journeyman since 1989
ROBERT K BARNARD
5/19/07
Journeyman since 1985
SANDRA S BUTLER
12/22/06
Camera operator, Video engineer
Journeyman since 1992
Page Last Updated: Jun 22, 2023 (10:26:36)